Leprechauns are sneaky little guys! I've rounded up 10 ways to catch a leprechaun. Get your kids involved in the catching for some St. Patrick's Day fun!
1. Rainbow Leprechaun Trap: This rainbow trap from Playing with Words 365 is the perfect way to entice that little leprechaun!
2. Leprechaun Trap Cake: Bake up this green cake from Not Martha to lure those leprechauns in!
3. Pot of Gold Leprechaun Trap: Put out a pot of gold to trick those leprechauns! Find the details over on The Crafting Chicks blog!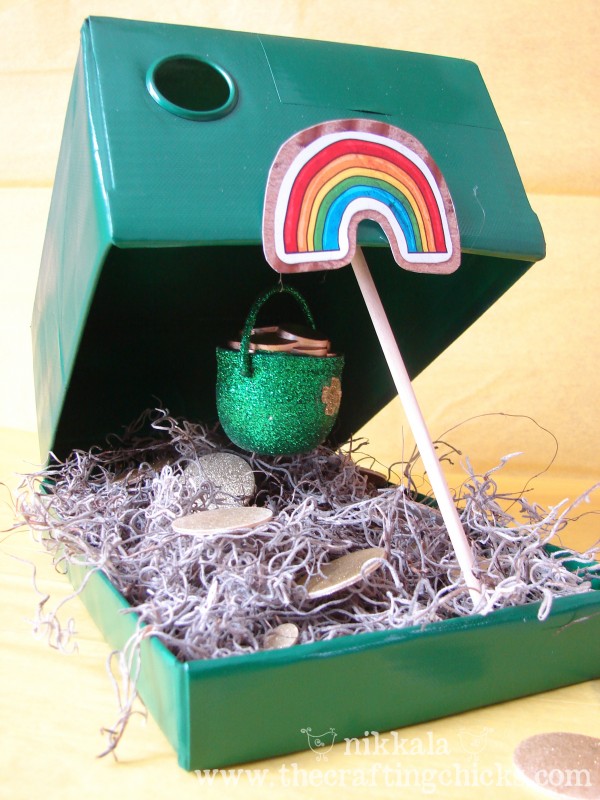 4. Leprechaun Hat Pit Trap: Trick those leprechauns into climbing the latter to get a piece of gold! Get the craft instructions on Spoonful!
5. Interactive Leprechaun Trap: This chalkboard painted box from Modern Parents Messy Kids can be used in many ways to catch those sneaky little Irishmen!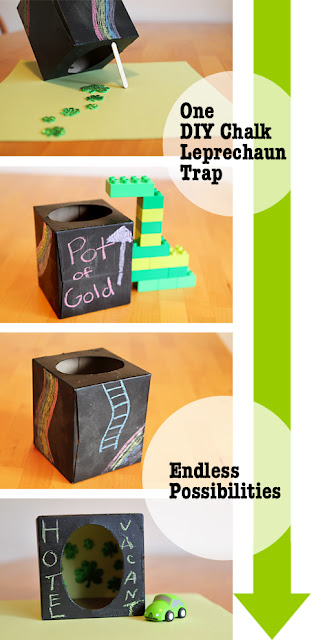 6. Green Footprints: These chalk green footprints lead to a rainbow that no leprechaun could resist! See the how-to over on Inner Child Fun!
7. Rainbow Pancakes: These rainbow pancakes will tempt all of those hungry leprechauns. Get the recipe over on I Am Baker!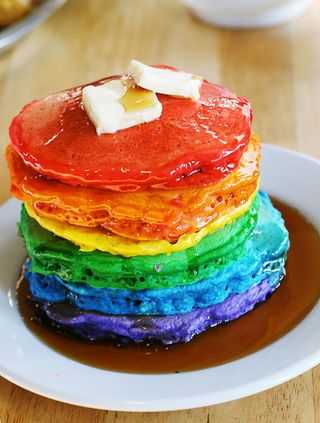 8. Colorful Leprechaun Trap: These rainbow colors will mesmerize any Leprechaun that comes close to this trap from Education.com!
9. Leprechaun Trap Kid's Craft: Craft this trap with glitter and rainbow colors. Leave it out to catch little leprechauns! Get the instructions from The Classroom Creative.
10. Tiny Doughnuts: Bait those tricky leprechauns with these tiny doughnuts from What Will We Do Today! Who can resist the smell of fresh doughtnuts?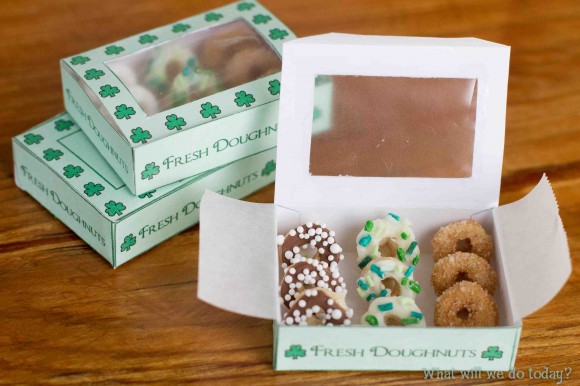 Have fun crafting and catching some leprechauns with your kiddos!