Kids think this is the best trick in the book… MOM turns into WOW when it's flipped upside down! Turn these tricky words into a cute card for Mother's Day. Mom will be Wowed by the surprise!
Supplies for WOW MOM cards: 
cardstock paper
craft foam letter stickers – M,O,M
brad fasteners
floral stickers
markers and crayons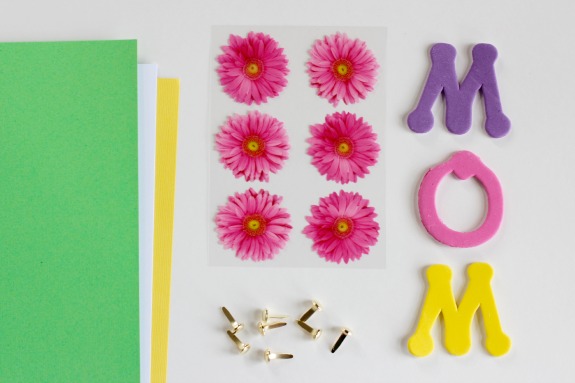 Card #1: Flip MOM to WOW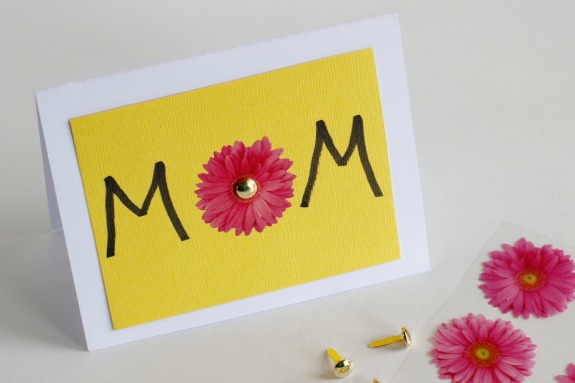 Place a circle floral sticker to the center of a cut cardstock piece. Write 2 M's on either side of the flower. Attach a brad fastener to the center of the flower. Then attach the MOM paper to a folded card with the fastener. Give the word MOM a spin upside down and see what you find… WOW!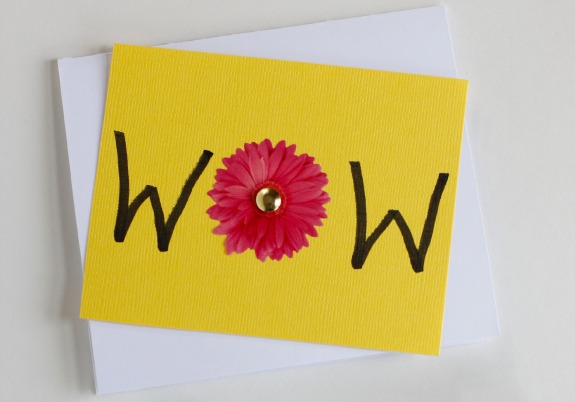 Card #2: MOM to WOW with a Surprise Note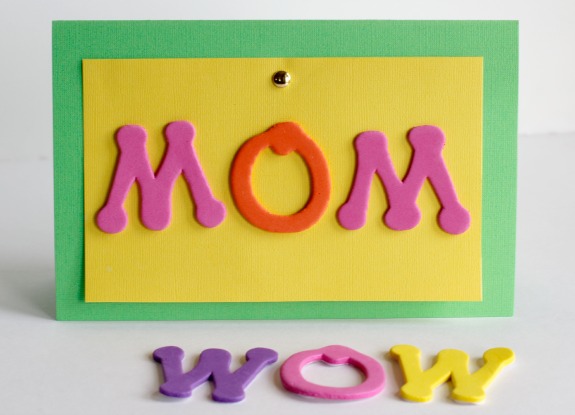 Place craft foam letters for MOM onto a piece of cut cardstock paper. Add a brad fastener to the top of the paper. Attach the fastener to a folded cardstock card. It will flip upside down to reveal WOW and a fun message underneath!
Card #3: MOM Becomes WOW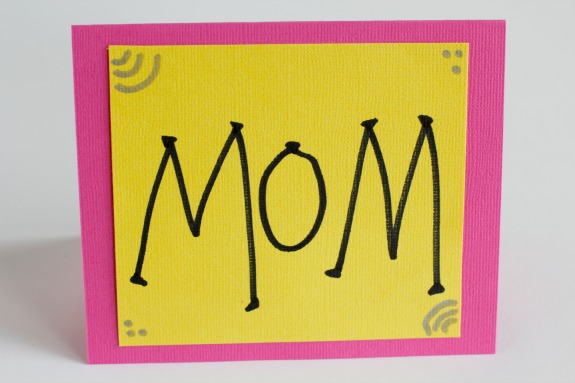 Write MOM on the front side of the card. Flip it open to reveal WOW written on the inside!
Want more ideas for Mother's Day Projects?