As apple season is at it's peak, we've been making more Homemade Applesauce. We love to eat it warm and fresh right after preparing. For this batch of applesauce, we made it with a twist. Jeri, from Et Cetera, bottled up lots of applesauce, but added food coloring for fun. Just 1 or 2 drops makes it a bright beautiful Colored Applesauce.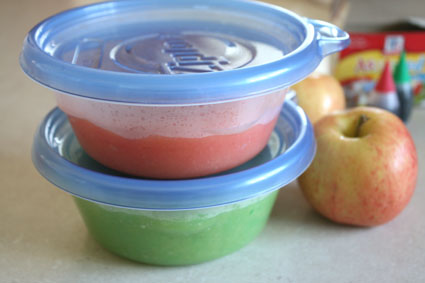 Here are more fun things we've made with apples in the past and from other great sites.
What have you been making with your apples this Fall season?