This giveaway is now closed. Thanks to all who entered. The 2 winners for the Back to School Giveaway from Crayola are: #51 Nicole & #70 Alison. Have fun with back to school!
_____________________________________________________________

Even though back to school is right around the corner, just 2 weeks away, we're still trying to hold on to Summer. I saw this 3D chalk from Crayola and had to buy it to test it out, as I was skeptical that it really worked. But I'm happy to say it is THE COOLEST Summer toy ever!
It really truly works! I wish you could all see it through the 3D glasses here, but I promise, the chalk jumps out at you. It's even more fun to wear the glasses as you color with the chalk. Sooo FUN.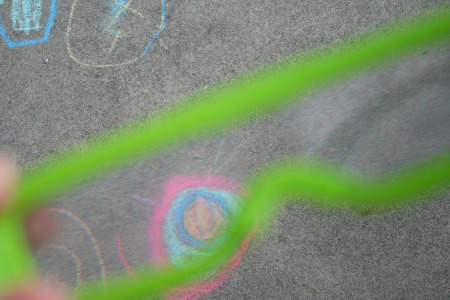 But as back to school is upon us, ever present in the grocery stores, Crayola is here to help us get ready with today's giveaway. They're even participating in the Twitter party #GNO on Tuesday nights for the next couple of weeks, sharing their love of back to school. For more information or to join in the #GNO fun, visit Mom It Forward.
__________________________________________________________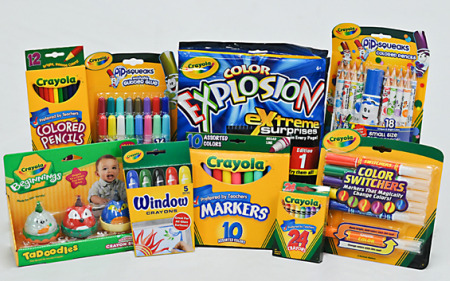 Crayola is giving away this Back to School Gift Pack to 2 lucky winners, yes 2 winners!  It's like Crayola has done your school supply shopping for you!
Giveaway Entries: For your chance to win one of two Crayola Back to School gift packs, join the Crayola Fan Page & the Make and Takes Fan Page and then leave a comment on this post by Monday August 10th @ midnight. I'll announce the winner chosen from random on Tuesday morning August 11th. (if you're not on Facebook, just leave a comment anyway!)
Happy school shopping!