In light of yesterday's events surrounding the Boston Marathon, I thought it appropriate to share a little love.
I've been making a set of crochet hearts to send to my sister-in-law, who recently lost her mother. I'm planning to package these up and send some "love" her way, letting her know I'm thinking of her.
I also want to express my thoughts, prayers, and love to those involved in the Boston Marathon tragedy. My heart goes out to you.
The heart pattern is from CornFlower Blue Studio. It's so easy to follow with step-by-step photos.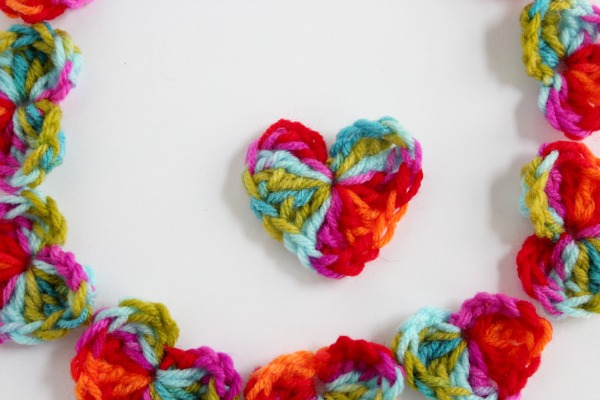 They are a sweet gift of handmade love for someone in need of a pick me up. They are bright and cheery, I especially love this rainbow yarn! Or you could easily use any little scraps you have left over from another project.
What gifts of love have you made for those in need?