This giveaway is now closed. Thanks to all who entered. Congrats to #90 Dina. Have fun with your new designer jewelry!
I'm happy to share this fun hip shopping site, Jewelmint, an M&T sponsor. I love everything about it, not to mention one of the founders is one of my favorite actresses, Kate Bosworth. Let's all take a moment and reflect back on the movie Blue Crush!
Deep breath…surf a wave…now, we can move on!
Jewelmint is a great way to shop. You take a celebrity style quiz, just like the quizzes you used to do as teenager in magazines, (you know you loved those and answered every question). Then they share what jewelry would fit best with your style. So fun! They share personal selections of designer jewelry for only $29.95 each (shipping is free). Once part of the club, you get to pick something new each month. If you don't want to choose that month, you can skip it, just make sure to go in and let them know at the first of the month. Watch their How It Works video for more details. And one of you is going to win a piece of personalized jewelry today, hooray!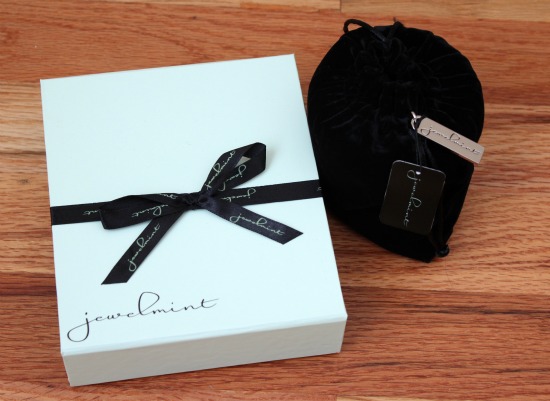 Even the packaging is pretty. Makes me feel like I spent hundreds of dollars on something that was so affordable! You too can get great savings, just in time for the holidays. Get 50% off your first item with this Promo Code: MAKES (expires 11/30).
Can you guess which pieces I chose?! Something that fits my style perfectly:
Fabric wrapped bracelets and thread covered earrings, ha!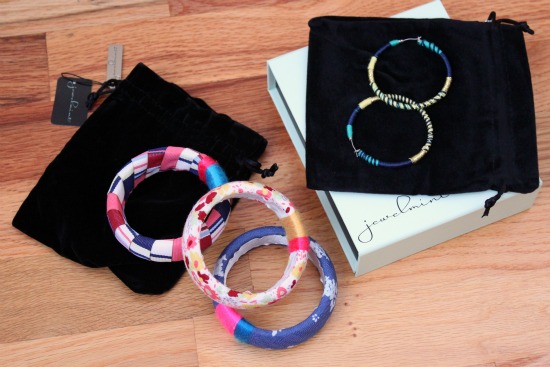 Yep, once a crafty girl, always a crafty girl! The Garden Patch Trio and the Bossa Nova Earrings were no brainers for me. I almost chose these gold scissor shaped earrings, as they are super hot, but I went with the hoops this time!
Now Kate and I look just alike, right?! Come on, who wears them better? Wait…don't answer that :)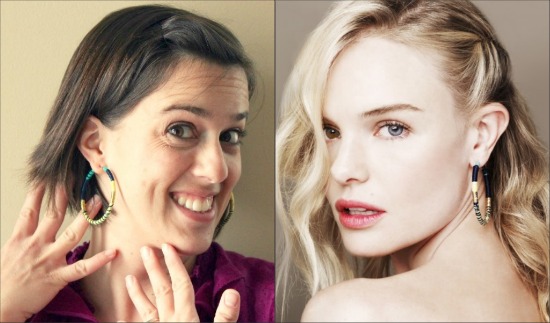 Now is your chance to look (or at least feel) like Kate too. Yay! Simple beautiful jewelry that fits your style, gotta love it.
______________________________________________________________
Giveaway Entries: For your chance to win one piece of Jewelry from Jewelmint, leave a comment on this post by Tuesday November 22nd @ midnight. I'll announce the winner chosen from random on Wednesday morning November 23rd. Good Luck!
Extra Entries – enter a new comment for each extra entry telling what you did:
Disclosure: Thanks to Jewelmint for sponsoring this post and providing me with my hot new earrings and bracelets! All text and opinions are my own.