I just got back from The Creative Connection in Minneapolis (where I celebrated my birthday!!). TCC is the brain child of Jo Packham and Nancy Soriano, two amazingly smart creative women. They filled the weekend with crafts, classes and panels taught by very gifted people. And with the help of my sponsor Deco Art, I was lucky enough to attend this inspirational event.
Here's just a little bit of what was at the event!
Kim, Paige, Cindy, Nancy & Jo, Me, Kami, and Laurie
Craft Classes:
There were all kinds of craft classes to choose from. Here I am with Shea from A Gilded Life, creating a little pink, MEGA glittery, crown. So darling.
Here's our fun table at the Art and Coronation class, who bonded in our glitter making!
Me, Kami, Natalie & Gretchen, Megan, and Ingrid
Craft Celebrities:
I got to rub shoulders with a few of the big wigs in crafting. I adore these creative women.
Kathy Cano-Murillo, from Crafty Chica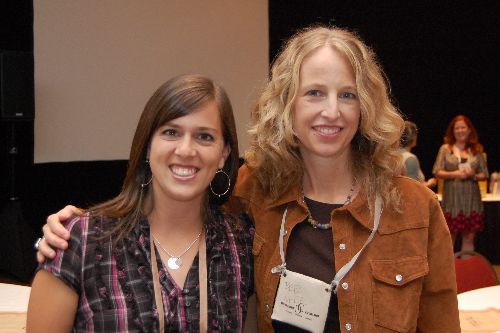 There was also Heather Bailey, Amy Butler, and Ree Drummond from The Pioneer Woman (who doesn't claim to be crafty (doesn't own a glue gun) but is very very creative!)
The Handmade Market:
I had the chance to walk through the on-site Handmade Market where very talented people were selling their wares. I picked up a few goodies, met some fun people, and took the time to talk with each vendor learning how and why they are creative. It was so fun to hear everyone's creative journey!
Loralee showcasing this fancy-nancy tutu, created by Shea. Photo courtesy of The Fancy Farm Girl
Here are a few of the vendors at the Handmade Market you must check out, perfect items for your Holiday shopping!
Thank you again to Deco Art for sponsoring me to attend this event. I'll be sharing a few fun projects here on M&T using Deco Art's Americana paint, coming soon.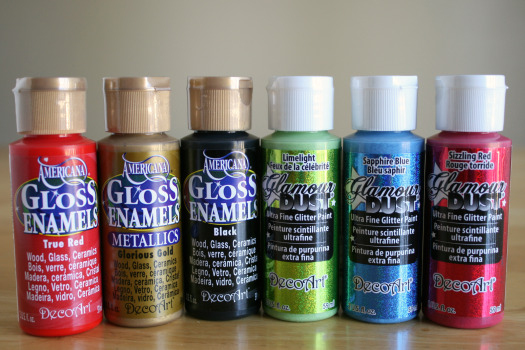 Here are Kami and I with Mallie, Deco Art's representative. She is amazing to work with. Speaking of, Deco Art is now offering a fun Blogger Outreach program and wants to work with you. If you have a blog and like to use paint/craft materials, let me know and she'll hook you up.
Here's a few more links to some great TCC wrap ups!
Photo credits: LuluBelle, Tip Junkie, and No Biggie – my personal photographer ;)