This giveaway is now closed. Thanks to all who entered. Congrats to our winners:
Thanksgiving Point: #206 Jodi
Boondocks: #192 Kim C.
PCMR: #194 Michelle
Rocky Mountain Outfitters: #181 Anne
Cowabunga Bay: #44 Lindsay
Tracy Aviary: #100 Kalli
Summer is almost here, can you feel it?! I've just written about it over at The Mother Huddle and I can't wait to get out and play! So I'm going to go ahead and start celebrating it's sunshine with you fabulous readers in today's giveaway, sharing 6 fabulous Utah summer destinations. If you live nearby or are planning to visit (I've got room in my basement) then this is the giveaway for you!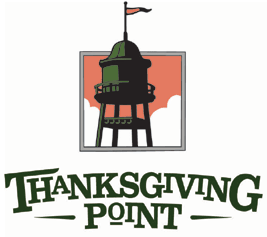 First up is Thanksgiving Point located in Lehi, Utah. We love this place for so many reasons. The farm is our favorite, my kids love to feed the animals and love to ride the horses. We've also like visiting our ancient friends, the dinosaurs, at their Museum of Ancient Life. And they have beautiful gardens, I mean it's huge, goes on forever. You can even rent a segway scooter and cruise all around, or head over to their amazing Children's Discovery Gardens perfect for little ones.
Thanksgiving Point is offering family of 4 day passes to each of their 4 destinations: Farm, Museum, Garden, and Children's Discovery Garden.
—————————————————————————————————————————————————

Boondocks is next on our bucket list. It's one of those fun family places where even the parents get to act like kids. The go-carts are the best, although I'm super wimpy! I don't know why I can't put the pedal to the medal! But I am great at mini golf, who doesn't love that fire breathing volcano, and the bumper boats, soaking everyone else's ships!
Boodocks is offering family of 4 unlimited day passes for all attractions: good only at their Draper location.
—————————————————————————————————————————————————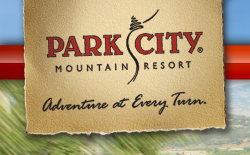 When you think of Park City Mountain Resort, you may only think of snow and skiing. But they have amazing summer attractions. You can ride the Ziprider, flying above the tree tops at close to 45 miles an hour. They have their Alpine Coaster, the thrill of the ride but up in the majestic mountains. And they have their classic Alpine Slide, the same one I used to ride and love growing up as a kid. There's lots of summer fun to be had up in the Park City mountains!
PCMR is offering family of 4 day "Park Passes" to the Ziprider, Alpine Coaster, and Alpine Slide.
—————————————————————————————————————————————————
Rocky Mountain Outfitters are known for their outdoor recreational activities in the Heber Valley, like fly fishing and horseback riding. They also have a true cowboy evening with a family chuck wagon dinner. It comes complete with a horse wagon ride, story telling, western buffet dinner, and cowboy games. One winner will get to experience this fun evening discovering the Old Wild West.
Rocky Mountain Outfitters are offering family of 4 passes to a horse wagon ride up to a chuck wagon dinner.
—————————————————————————————————————————————————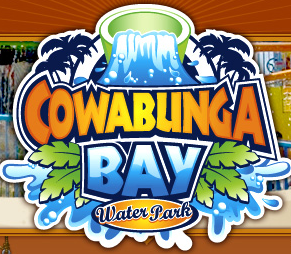 Cowabunga Bay Water Park is about to open their doors in Draper to this summer season and we couldn't be more ready to start getting wet. It gets pretty hot during the summer here in Utah and Cowabunga Bay is just the way to cool things off. There are the Mondo and Hang Ten slides to cruise down, giant Cowabunga Splash bucket to get soaked under, and surf the Cowabunga Lazy River. Wipe out!
Cowabunga Bay is offering family of 4 day passes to their splashtastic water park.
—————————————————————————————————————————————————
We're rounding out this Summer Bucket List with the Tracy Aviary, located near downtown Salt Lake City. There are almost 400 birds housed here, many of them endangered. There are peacocks just roaming around, often showing off their feathers! There's live bird shows and a fun scavenger hunt for the kids you can download. They also have Avian Adventure Camps for your little nature explorers available all summer.
Tracy Aviary is offering family of 4 day passes to their amazing bird sanctuary.
—————————————————————————————————————————————————
Thanks to these above summer destinations for sponsoring Make and Takes and this amazing Utah Summer Bucket List of giveaways!
Giveaway Entries: For your chance to win one of the 6 above Utah family summer destination passes, leave a comment on this post by Monday May 17th @ midnight, telling what fun plans you have on your Summer Bucket List. I'll announce the winner chosen from random on Tuesday morning May 18th. Good Luck!
Extra Entries – enter a new comment for each extra entry telling what you did:
– Tweet this giveaway and follow @makeandtakes
– Like (aka become a fan) of Make and Takes on Facebook
– Grab a M&T button and add it to your blog