Warm summer evenings are calling for night games! How about a game of tic-tac-toe with glow sticks?! Glow Stick Tic-Tac-Toe would be perfect to play with neighbors and friends, or even on a family camping trip!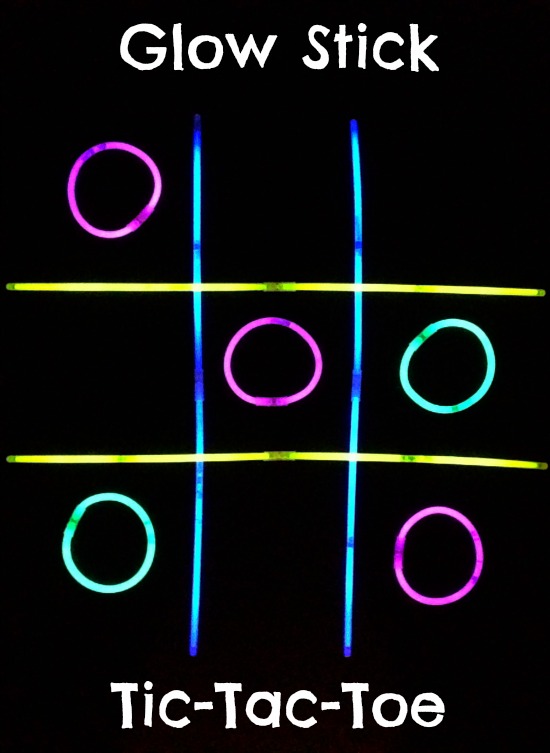 Supplies for Glow Stick Tic-Tac-Toe:
glow sticks (with connectors) in all colors
clear tape – optional
To make the board:
With the connectors provided, use your glow sticks to make a 3×3 grid. Make 4 long lines, crossing them for a 9 squares total. TIP: add clear tape to the cross-overs to keep the grid in place and movable.
To make the game pieces:
Choose 2 colors, and with the connectors, create circles with your glow sticks. Each color is a different player. Or if you have different shapes and sizes of glow sticks, create 2 groups of pieces – one group per person, for their game pieces.
Optional: if you have a lot of glow sticks, make a giant board and you can use tape to create the X shape for one of the players.
Now it's time to play!
More Glow Stick Night Game Ideas:
Play a ring toss bottle game
Create your name in glow sticks
Glow stick javelin toss – see how far your color of glow stick can go
Play an add on game – one person places a glow stick, the next adds on, and so on
Make silly faces with your glow sticks – Glow Happy!