When I was a little girl, I used to rev up the ol' vinyl record player and play the record, Having Fun with Ernie and Bert. It was one of my favorite records to listen to. I have tons of memories where I would listen to this record over and over again with my nieces and nephews, who are my age.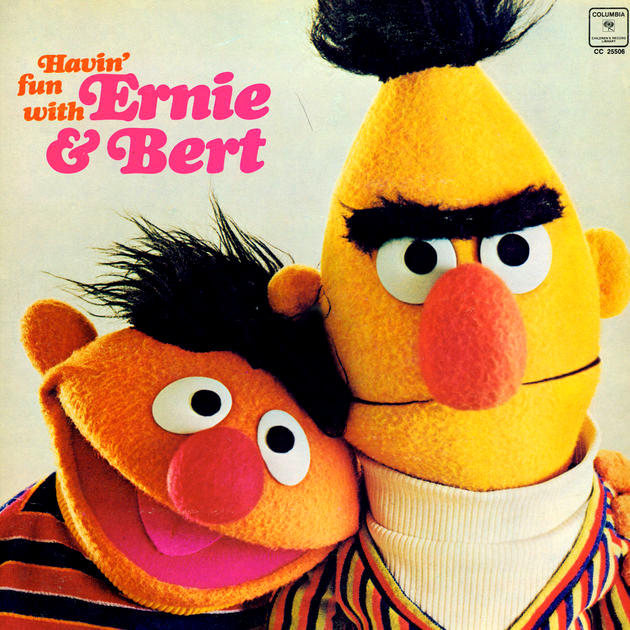 So this last month, my nephew Brad was asking about the vinyl record and wanted to see if we could find it available to buy today. Well, it is not out there anywhere. So I took the old vinyl record to an audio/video place and they copied it over to a CD for me. YEAH! It even has some of the record player noise in the back ground on the CD. Now my kids have been listening to it over and over again and it is the greatest. The favorite song is called, Tiger Hunt. It's a fun imaginative adventure told by Ernie.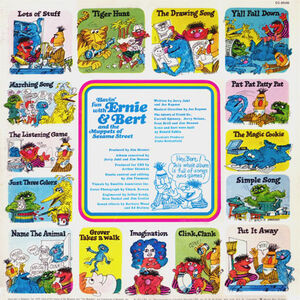 Because I love this CD so much, I want to do a giveaway. One lucky Make and Take reader is going to get an extra copy of this fabulous children's CD. Just leave a comment on this post by Tuesday night at midnight and you are entered to win. I will announce the winner on Wednesday. Good Luck and get ready to shake it with the Sesame Street Gang!