I'm a huge fan of Instagram. I'm very visual and love photography. It's fun to get a glimpse into someone's mind, seeing what they see, sharing parts of their life. From family and friends, to complete and total strangers, (okay, maybe it's stalking, but it's so fun!) It's the one thing I look at almost every night before bed, just checking in.
And happily now, Instagram just came out with web profiles, if I'm online and want to stalk see what everyone is up to! You can follow someone or heart their pic right from their page. Here's mine at a glance, it's very mustache heavy at the moment. Have you added your #mustachebombing pic yet?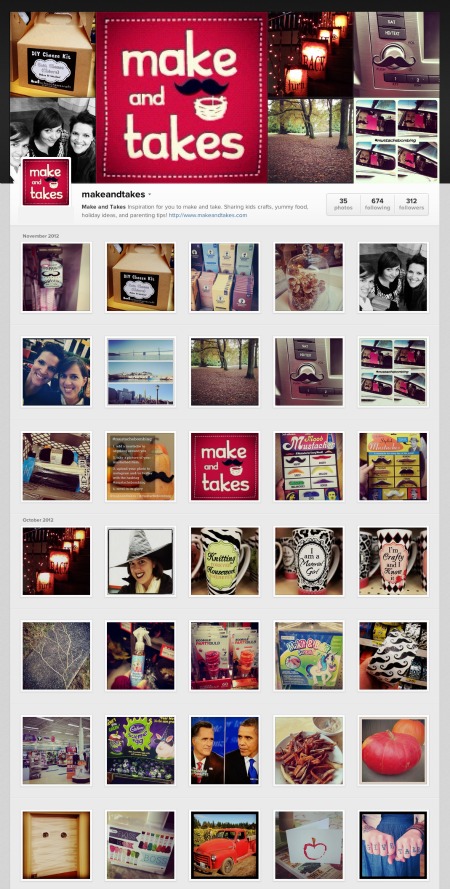 Are you on Instagram? Share your username in the comments, I want to stalk follow you too!!