I really struggle with what to eat for lunch. It's an odd time of day. I don't want to cook a big meal, I'm not feeling like leftovers, and I don't want to eat off my kids plates… I'm trying to eat healthier and keep up those New Year's resolutions! So I love the idea of make-ahead salad prep for lunch. I've found 13 fabulously quick and easy mason jar salads I can whip up ahead of time and have ready to eat all week. Shake them up and you're ready to eat!
How quick and easy are these? Buy a set of mason jars and prep anyone of these 13 Make-Ahead Mason Jar Salads for a simple healthy lunch!
1. Pack the Perfect Mason Jar Salad – start here!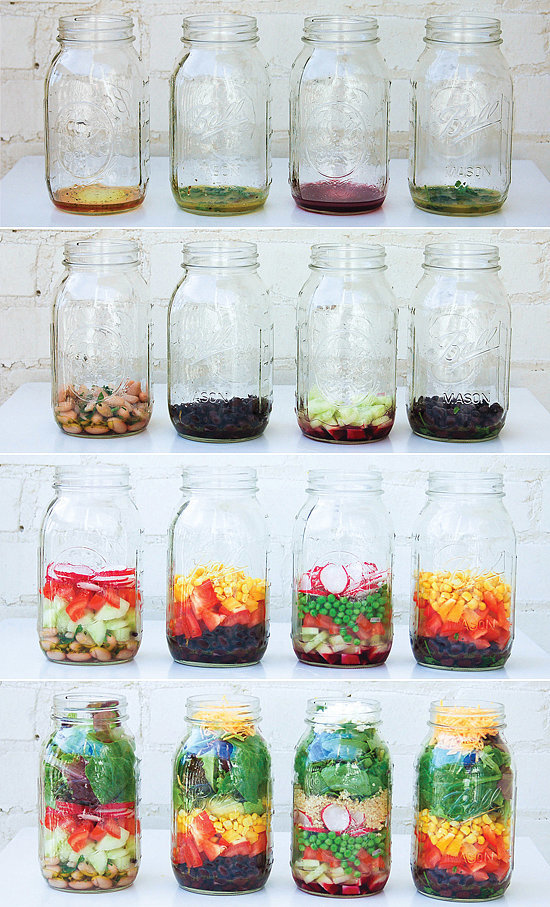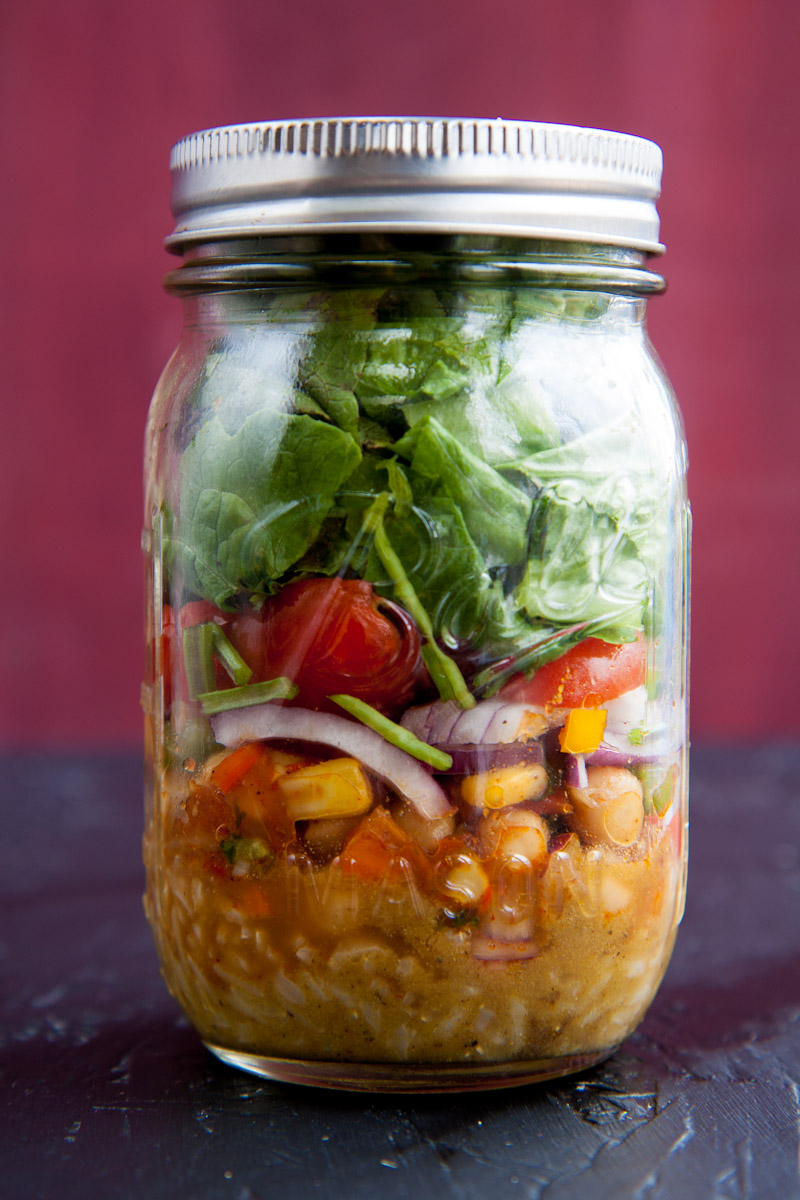 3. Walnut Apple Mason Jar Salad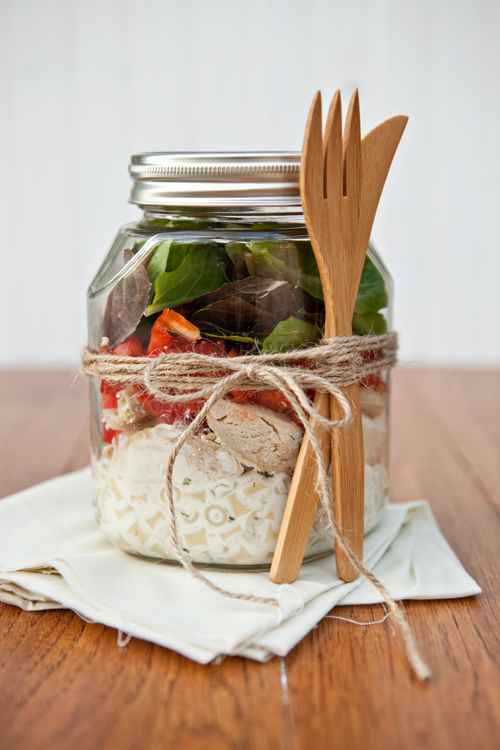 6. Layered Quinoa Salad with Beet Vinaigrette
8. The Southwestern Black Bean Salad
10. Mason Jar Zucchini Pasta Salad
11. Lemon Dressing Salad in a Jar