Guest Post by Cat of Designing Moms
Inspired would be one word to describe the way I feel about the company I keep at Designing Moms.  There's always a lot of crafty goodness emerging from either their studios or homes and I thought it'd be fun to share some of their recent Halloween creations.
The studio of Designing Mom Shinmin of I Dream of Cake was designed like an art gallery because her cakes are just that…artful, dreamy, and too good to be true!  I have also been lucky enough to sample some of her cakes and they are as mouth-watering delicious as they look.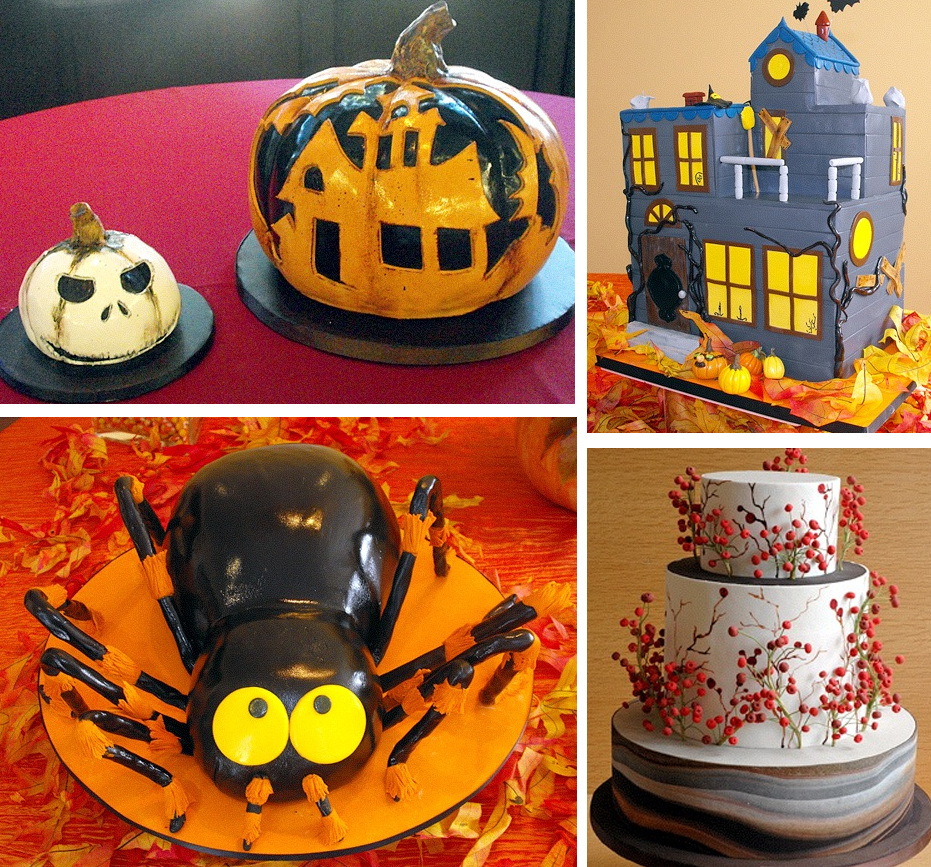 The festive Haunted House and Spider cakes (above) were created for the Halloween party of a client who wanted something children friendly.  And the Jack-o-lantern cake was created for a Halloween wedding with a "Night of the Living Dead" theme! Some of the challenges Shinmin faced with the Jack-o-lantern cake were having to put a thin layer of black chocolate on the cakes and cutting a pattern from the outside layer of icing.  "We had to do this quickly before the icing dried and then carefully place over the black chocolate in order to avoid cracking of icing." In addition, Shinmin created a mini Jack-o-lantern cake for the  bride because she was allergic to gluten.  And if you're wondering about those little berries or the stems on the pumpkins… the answer is yes, everything on those wonderful cakes are edible!
Amy is one of the three talented designers at February 13 Creative.  Together with Betsy and Pamela, their collaboration in past projects inspired them to unite and become a true triple threat!  Some of their designs will be featured on Robert Kaufman fabrics soon and I can't wait to see them.  On Designing Moms they are our "Make" contributors and have wowed us with "Treasure Cards" and even a "Where the Wild Things Are" Halloween costume.  Above are some Halloween paper garlands that Amy fashioned with her daughter.  They were inspired by the traditional paper doll chains, except that Amy chose fun motifs like bats, ghosts and candy corn.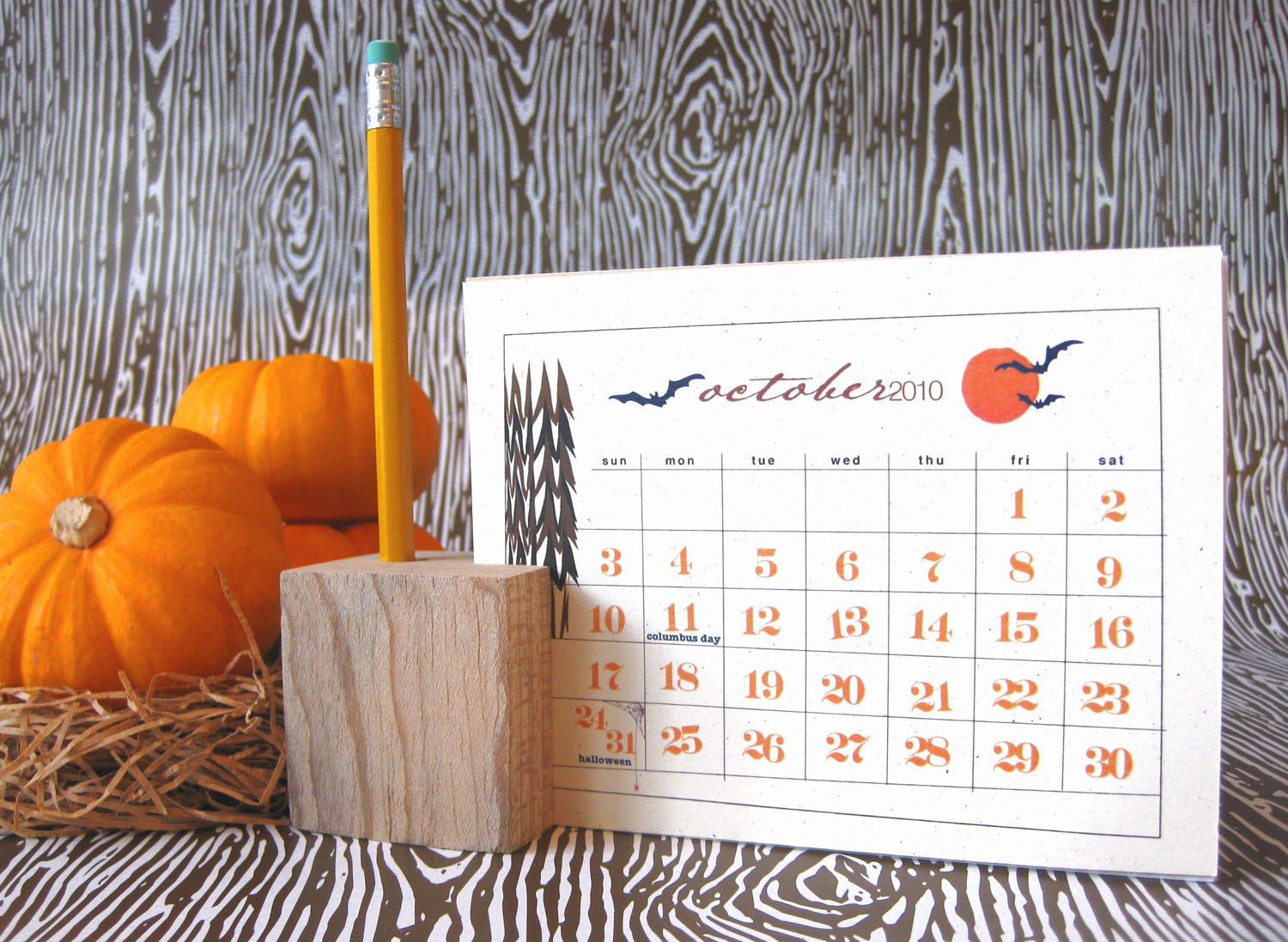 I happen to design a stationery and custom wedding line called Cat Seto.  My design assistant is passionate about the environment and so we used that as inspiration in creating our eco-friendly desk calendar.  I won't lie, trying to find 100% PCW, chlorine free papers that held the ink vividly was a bit of a challenge.  It also took a lot of experimenting to find enough reclaimed lumber with the right shade and texture (our first test batches came back with so many splits and stains we must have been quite the sight standing out on the sidewalk trying to sand them down!).  With some persistence we finally got it right and are so pleased we took the extra time to make sure the product remained eco-friendly.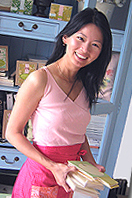 I have a stationery and custom wedding line called Cat Seto that features my illustrations and watercolor designs.  Our studios and boutique are located in San Francisco (just around the corner where the Crooked Sreet is!).  I also write the blog Designing Moms which is a collective of creative moms who design for a living.  The blog features daily projects, cool design finds and snippets of our lives juggling both mom and career.