This giveaway is now closed. Thanks to those who entered. Congrats to #8 Linda M. Yay for fun letter prints!!
Your mission, should you choose to accept it, is to check out the amazing new books from the crafty superstar, Secret Agent Josephine. She has come out with 3 amazing new books just for kids. And each with a super cool spy theme, helping kids love to learn! There's one all about the ABC's, Colors, and Numbers, all available at Amazon.
As part of a fun book blog tour, Secret Agent Josephine is sharing this super stealthy craft with us today, creating a spy camera. You better be on the look out, you don't want to be caught taking an extra cookie from the cookie jar!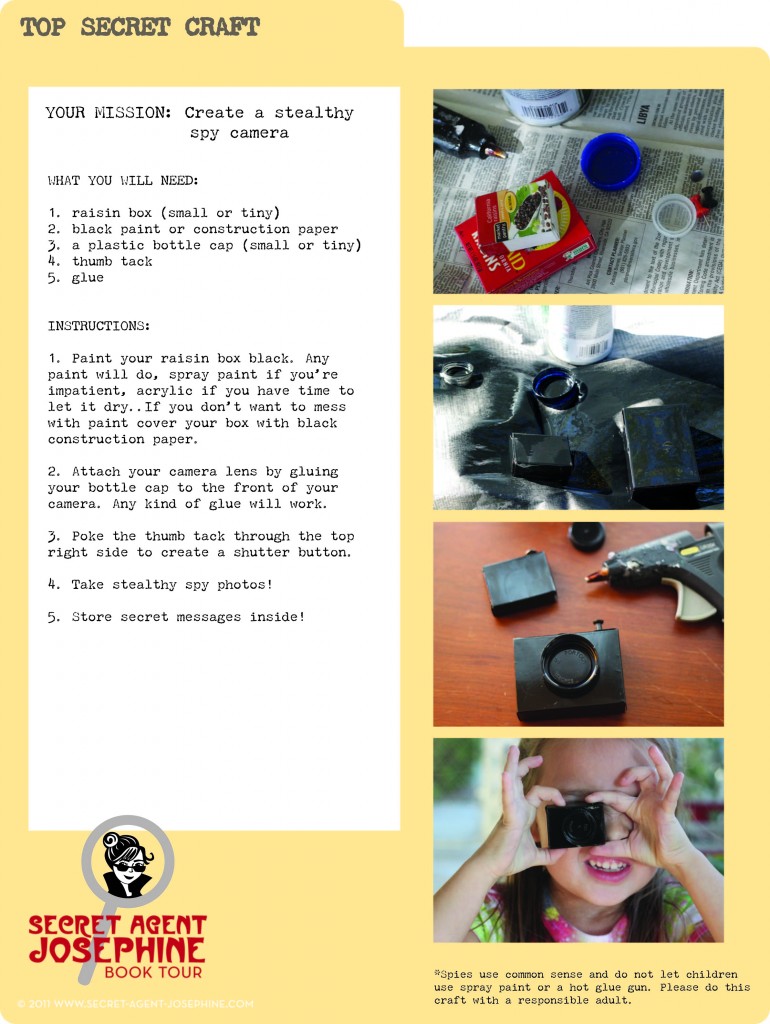 And today's she is giving away an 8×10 print from her letter series, letter T, wahoo!  Look at Secret Agent Josephine workin' that glue gun, like she's ready to craft for her life!! Oh and, We need to send in The Urbanator!
——————————————————————————————————————–
To enTer in for The leTTer T prinT, just Tell me whaT cool Things your kids love ThaT sTarT wiTh The leTTer T (phew, T is in a lot of words!) You have until thursday, December 15th at midnight to enter, I'll announce a winner on Friday the 16th. Good luck, secret agents!