Hey all you Mod Podge fans! Ready for something to blow your mind?! How about this new line of fantastic peel and stick stencils from the ever amazing Amy of Mod Podge Rocks?! First, learn how to mod podge and you'll be set!
I'm happy to call Amy my friend and so thrilled about her new line of stencils she's created with Plaid. It's one of those aha moments when you realize how fabulous this product is.
find a fun surface that needs some embellishments
place on a super cool stencil – it's sticky, even better
add your mod podge to the stencil and peel it away
it's ready for a dusting of glitter, micro beads, etc.
shake off excess and let it dry and/or mod podge on more for a good seal.
You've got a new fabulous DIY decoration to display or give to friends! Here's a darling cork board project from Amy:
Here is the stencil set: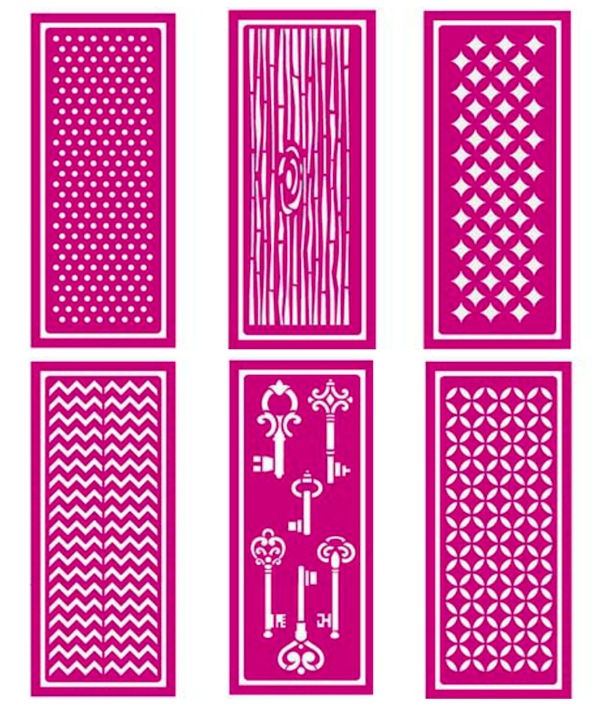 Now go… mod and podge your way to amazing DIY home decor!!