I'm happy to feature these 6 darling Valentine's Day ideas! All are darling hearts to make for your weekend – sewing, baking, and stitching. Happy Heart Weekend!
6 Valentine's Day Ideas
1. Valentine's Day Bunting via Crap I've Made. What a fun way to decorate your front room. I love the colors and how bright it is. I also love the darling LOVE art on the mantle as well.
2. Valentine Potholders via Sew Many Dreams. I'm in need of a new set of pot holders and these are too cute. And they have holders for your hands to grab, I love that!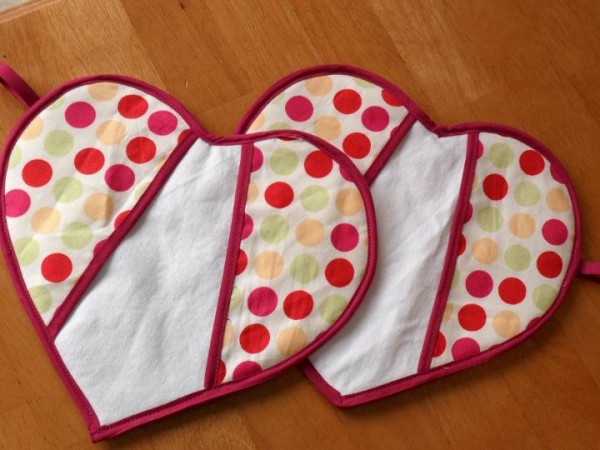 3. Red Velvet Heart Pancakes via Whipper Berry. What a perfect breakfast for Valentine's day. I love how dark and colorful these are, perfect for a red day.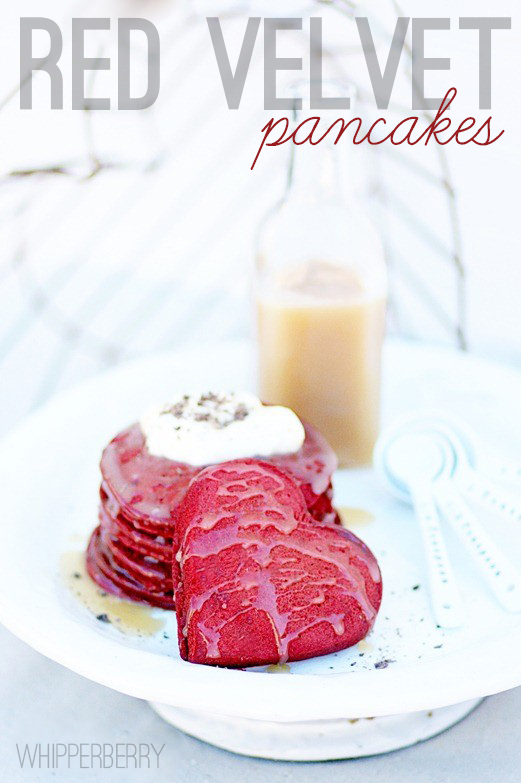 4. Heart Lollipops via My Kids Make. Oh boy, these look nom nom! You could make these with all kinds of flavors to them. Maybe watermelon or cinnamon, even strawberry. Gift them to your friends for Valentines. 
5. Conversation Heart Ring via Blue Moss Girls. I love this idea, so simple. And the best part, you get to choose which of the conversation hearts to add to it. Make a few for friends and choose the saying that best represents them!
6. Felt Heart Coffee Sleeve via Smile Monster. How cute is this little pocket? I can think of so many different things to place inside. Maybe a gift card, love note, a little cash, or even a little heart shaped button!