Our summer is already off to a sizzlin' start! And we've got a few fun items to giveaway, helping keep your summer hot to trot! See below for details and giveaway entries. Good luck and Happy Summer!
Toshiba Laptop from Staples – Yes, we're starting the giveaway our right with the perfect laptop for summer, a Toshiba C855 Laptop. It's perfect for the whole family to use, or just keep it for yourself! Get social, get organized, get crafty, having this personal laptop on hand is just what you need. One winner will receive a Toshiba C855 Laptop, yippee! To check out Staples full collection of laptop computers, visit Staples.com.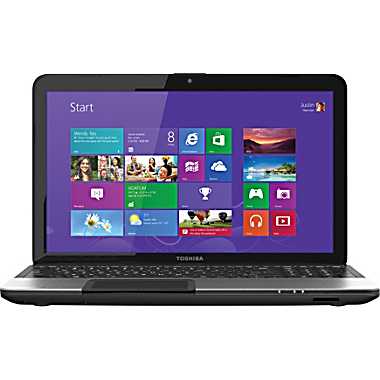 Zoe's Room Prize Pack – This darling book, Zoe's Room – No Sisters Allowed, is the perfect story for little ones with siblings. Zoe is the Queen of the whole Universe … but her favorite place in the Universe is her own room. She hosts tea parties, builds empires out of blocks, and gazes out upon the stars. But then her parents announce her little sister Addie is moving in to Zoe's room. Little sisters aren't good at tea parties (too rude), block-building (too clumsy), and starwatching (just plain too young!). So the Queen's new roommate is a royal pain… until Zoe discovers that even her smallest subjects can be useful in a storm! One winner will receive this darling book and a fun sheet set to go with! Be sure to watch Zoe's Room trailer to find out more.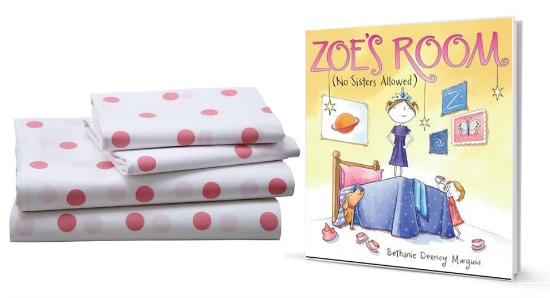 Silhouette Portrait: The Silhouette Portrait™ is an electronic cutting tool for personal use. Like a home printer, it plugs into your PC or Mac® with a simple USB cable. However, instead of printing, the Silhouette Portrait uses a small blade to cut paper, cardstock, vinyl, fabric and more up to 8 ft wide and 10 ft long. The machine also has the ability to register and cut printed materials. And one winner is going to receive their very own fabulous Silhouette Portrait, (a $199 value) hooray! Just think of all the fun you're going to have crafting with this!