The Swiffer SocialLuxe Lounge was the highlight of my BlogHer weekend. It was truly amazing. The 6 of us hostesses worked together virtually to get this party together, and it turned out better than I imagined. There were amazing decorations, spa stations, Blogluxe awards, blogging babes, and fabulous sponsors. Here's a few pictures from the eventful night.
Beautiful Decorations:
Sassy Spa Stations: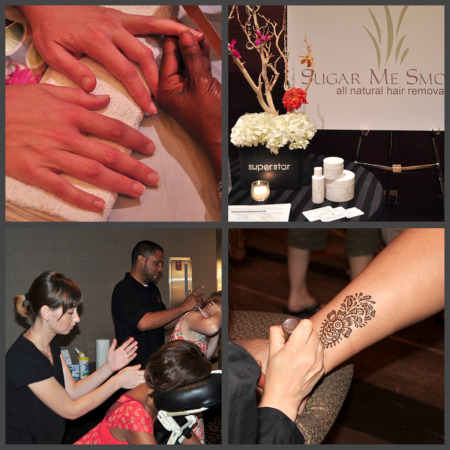 BlogLuxe Awards and Presenters:
Blogging Babes:
Fabulous Sponsors:
Swiffer, Kodak, Lands' End, Lego, Cabria Cove, Weight Watchers, Allstate, Crocs, Pingg, Zarbees, Shopbop, just to name a few.
Lovely Hostesses:
Thanks to Swiffer for being our title sponsor and helping us throw an amazing party. It was a blast, getting primped and polished while hanging out with blogging friends, what more could a girl want? For more photos visit our Flickr Pool (photos courtesy of ISLY, Eye-Fi, Whrrl.) And more BlogHer recaps coming soon!