This is just a quick post to let you all know that Marie had the baby! Our little baby girl was born Wednesday evening and both mom and baby are doing great. Marie was amazing before, during, and after the birth. I'd also like to give a big shout out to Steph, Marie's sister, who helped out during the birth. I almost passed out several times, so it was nice to have some help ;)
I'm sure that Marie will be posting more details later, but for now she'll be taking a little break. Here are some pictures of the new babe for your viewing pleasure: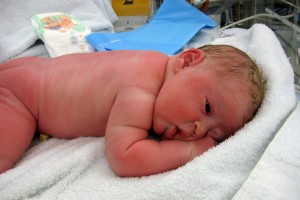 Thanks again for all of your support!