The holiday season is here and I'm thrilled to offer you some amazing gifts from amazing M&T Sponsors, wahoo!! There are 6 companies ready to gift you with fabulous prizes – from instagram sticker fun to beautiful canvas prints to an Amazon Kindle Fire. So make sure to read through each one and enter at the bottom to win!
StickyGrams: Bring your Instagram's to life, create beautiful magnets, phone cases & iPad covers. Simply connect your Instagram account, create your item and we will deliver it for FREE anywhere in the world. Visit StickyGram and join in with the Instagram phenomenon; make your memories real. They are giving away 3 packs of StickyGrams for 3 winners, awesome! Visit StickyGram on instagram, facebook, twitter, and pinterest.
Simply French Market: Rustic . Cottage . French . Home Decor – Are you looking for the perfect Christmas, wedding or anniversary gift? You've found it! Personalized burlap prints. Create the perfect customized gift that they will cherish forever. Simply French Market will be giving away 10 personalized burlap prints to 10 winners! Each are sized 8 1/2″ x 11″ and can be chosen from one of the many styles available. Frame is not included. Visit Simply French Market on etsy and facebook.
Kindle Fire HD Tablet: Experience movies, TV, and games, and more on a stunning 7" HD display. With 8G of storage and a fast 1.5GHz dual-core processor, apps launch quickly, games and videos play smoothly. One winner will receive a Kindle Fire 7" HD, wahoo!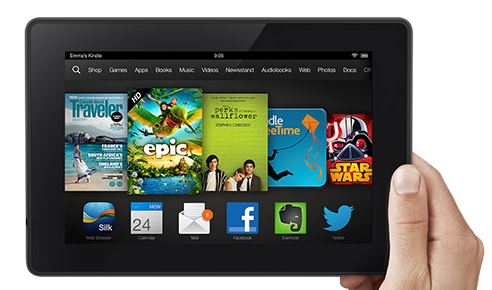 FridgeCaps: Fabulous vintage magnets for your fridge, with thousands of caps from hundreds of dairies located in the United States, Canada, and the United Kingdom. "When my daughter began school she started coming home with plenty of artwork and school stuff that I'm always looking to proudly display on my fridge. I had these fantastic vintage and antique milk bottle caps. Using an acid-free, archival-quality glue and a clear glass gem I had the perfect way to preserve and display the caps. I use a 6-pound pull-force neodymium magnet on the back of the cap that can hold even the most ambitious of art projects to the fridge. The caps are a piece of history that you can use to display your family's own treasured works for many years to come!"  They are giving away a set of 5 FridgeCap magnets to 2 winners, yay! Etsy shop, coming soon!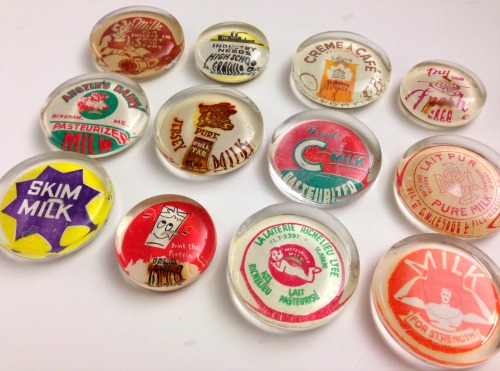 Pom-Poms!: 25 Awesomely Fluffy Projects: This delightfully photographed craft book, by authors Sarah Goldschadt and Lexi Walters Wright of Awesome Poms, takes readers through more than 25 pom-decorated crafts, from cozy home decor projects to fun outfit accessories to festive party supplies and embellishments. Readers will use yarn, tissue paper, coffee filters, cupcake wrappers, and a host of other unexpected materials to make these insanely cute balls of fluff. With easy-to-follow instructions, tons of gorgeous photos, and a fresh take on a perennial subject, Pom-Poms! will delight crafters of all ages. They are giving away 5 copies to 5 winners. So get out the yarn and get ready to craft!
Minimalist Parenting: Enjoy modern family life more by doing less. In Minimalist Parenting, Christine Koh and Asha Dornfest offer a fresh approach to navigating all of this conflicting background "noise." They show how to tune into your family's unique values and priorities and confidently identify the activities, stuff, information, and people that truly merit space in your life. One winner will receive their own Minimalist Parenting book, hooray!
______________________________________________________________
Giveaway Entries: For your chance to win one of these fabulous holiday prizes, follow me on pinterest and add your entries below by Sunday November 24th @ midnight. Winners will be announced on Monday 25th. Good Luck!