Pike Place Market is one of those iconic places to visit in Seattle. And now that I live here, it's fun to call this place home. We like to come down here with our kids, see what the vendors have to offer. My 6 year old is really good at spotting the fun stuff to buy, like a handmade glass ball or miniature flower pot for her room. Then there is the bronze pig where we drop in a coin or two and the fish market where they toss the fish around or spook a passerby with their fish on a rope. You gotta love it.
I recently went on a photo walk through the market with some foodie friends. Here are just a few snapshots of what can be seen.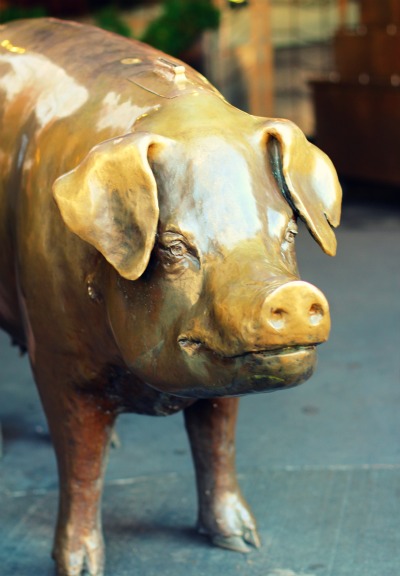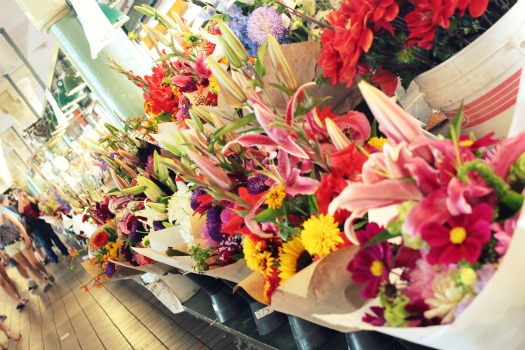 Had my first bite of the famous Beechers Handmade Mac n'Cheese. It's really good.
Post Alley has some fun shops and restaurants.
And nearby, they have ghost tours or you can take a stroll over to the "Wall of Gum"! It's kinda gross, but kinda cool!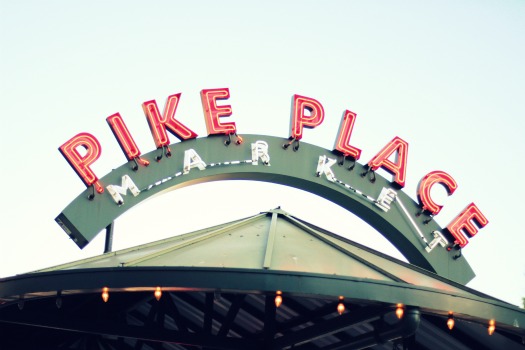 What's your favorite spot to visit at Pike's Place?