Even though our weather is still decidedly summery, I'm heading into autumn-mode anyway. Last year, we made apple cider floats for the first time, and they were such a hit with the whole family that they became our official drink for welcoming autumn. Our first float attempt consisted of just apple cider and ice cream. The floats were delicious, but we missed that fizziness that you get with a traditional soda float.
This year, we're making deluxe apple cider floats, with the addition of ginger ale, caramel sauce, and whipped cream, of course! I can't wait to make them with fresh apple cider from the apple orchard, too.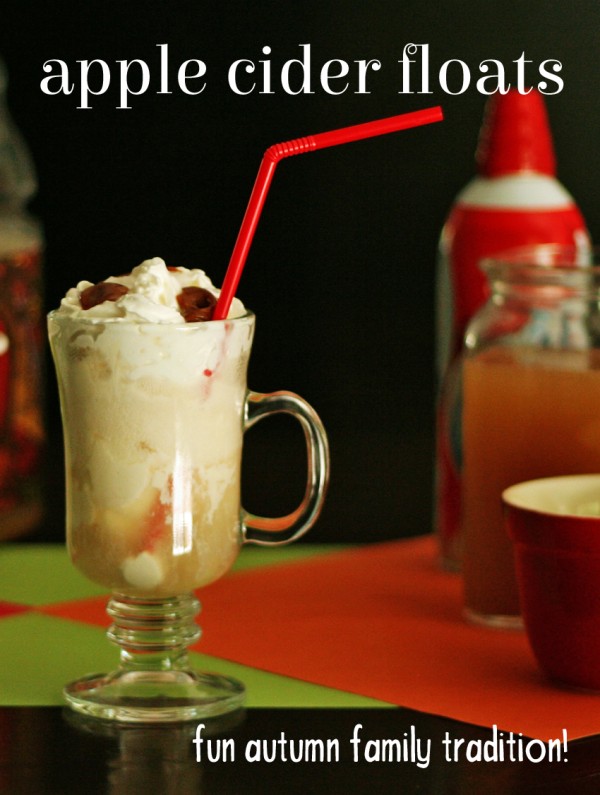 Apple Cider Floats
Set-up a serve-yourself bar with glasses, spoons, straws, and float ingredients:
Apple cider or unfiltered apple juice
Ginger ale
Vanilla ice cream
Whipped cream
Caramel sauce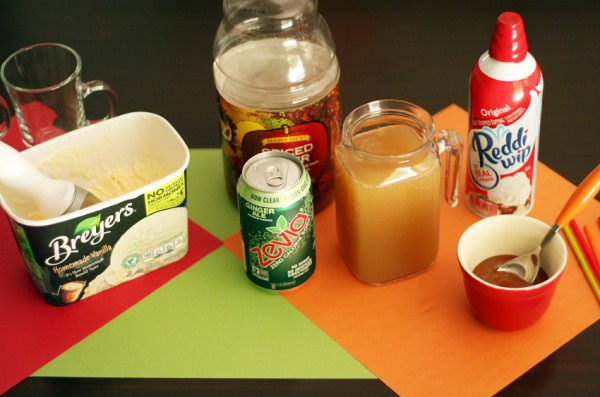 Mix the apple cider and ginger ale together – we mixed equal parts of each, but you can adjust to your preferences.
Fill a glass with ice cream, then pour in the cider/ginger ale mix. Top with whipped cream and caramel sauce. Dig in and enjoy!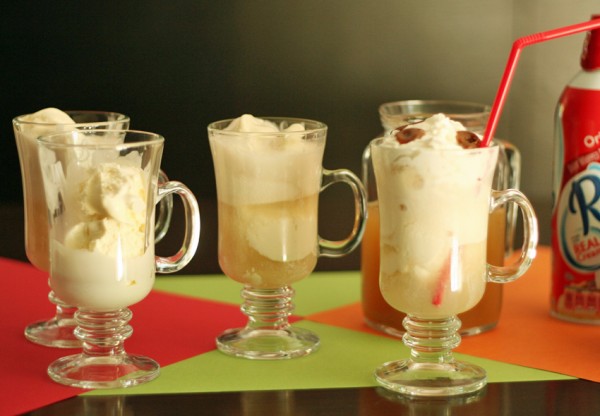 I have a feeling we'll be enjoying these apple cider floats quite a few times this autumn. Yum!
SaveSaveSaveSave