It's almost Thanksgiving and I've come up with a turkey-shaped appetizer for all your guests to snack on before dinner is served. I've partnered with Marzetti® for the holidays to share some yummy apple dippin' fun and I'm using some Old Fashioned Caramel Dip for the center of our display. I chose the light brand, keeping things a little on the healthier side for Thanksgiving. We'll need all the help we can get ;)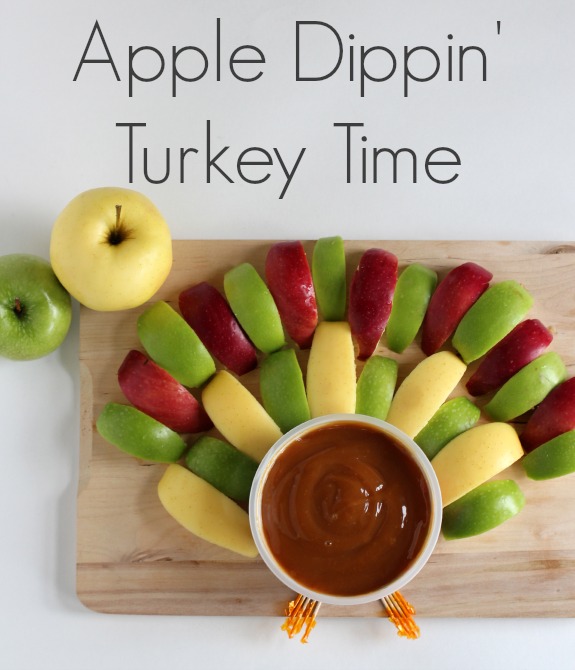 Apple Dippin' Turkey-Shaped Appetizer
Supplies for Apple Dippin' Turkey-Shaped Appetizer:
apples – I plan for one apple per person, maybe more if you have a lot of snackers
apple slicer – optional, but oh so fabulous
platter
toothpicks – preferably the fancy kind, they make for great turkey toes!
1. Slice up your apples. I like to have all sorts of colors to make for a bright and colorful platter. Also, because apples tend to brown quickly, I suggest you slice them up right before you're going to eat them.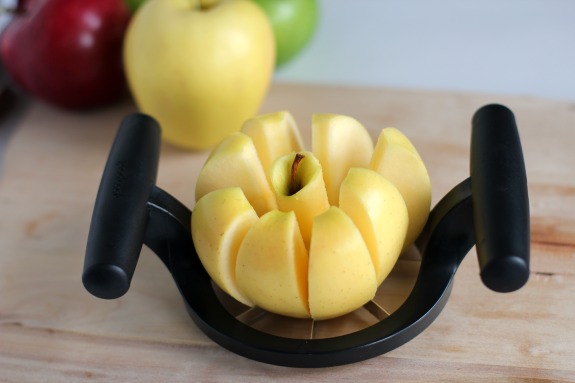 2. Place your dip near the bottom center of your platter. Arrange your apples in a curved formation surrounding the dip, creating feathers like a turkey.
3. Add your toothpicks at the bottom of your dip, even under the container to make for cute turkey feet.
Now it's ready for guests to munch on for Thanksgiving.
Gobble, gobble! Do you have Thanksgiving left overs? Here are 15 Leftover Turkey Recipes!
**This post was sponsored by Marzetti. I'll be sharing my ideas for family friendly recipes using their products all year long. Be sure to follow Marzetti on facebook and pinterest for more information. Find more recipe ideas and meal planning at Marzetti Kitchens!
SaveSave