We're back from the beach, but still cleaning out sand from our ears. That stuff creeps into everything and we'll be finding sand in places 6 months from now. We had a great time away getting some much needed r&r. Here's a few pictures from our trip to Aptos, California (just south of Santa Cruz) where we visited our lovely Meema – Jordan's Grandma!
Dinner with Meema
Fun in the water
Getting buried in the sand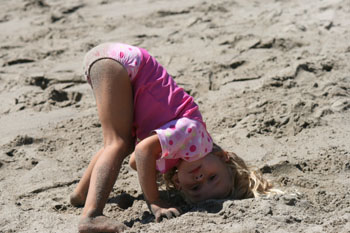 Still finding sand in her hair! She had sand in her eye, so she rubbed it with her hand and got more sand in her eye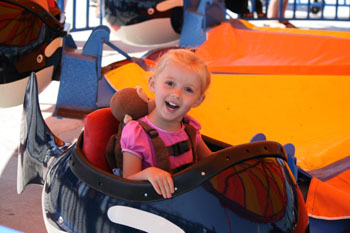 Enjoying the rides at the Santa Cruz Boardwalk
Best traveling baby EVER!
This is one of our favorite vacation spots we try to visit once a year. On the drive back we were already discussing next year's trip.
What are some of your favorite destinations (especially any best kept secrets)?