This idea for a Backpack Date came from my friend Heather. Each child that goes into Kindergarten gets to go with Grandma to the store and pick out a backpack, then they go to lunch. I thought this was such a fun tradition, I decided to do it myself. Since my son is starting Kindergarten this year, he got to go on a Backpack Date with me!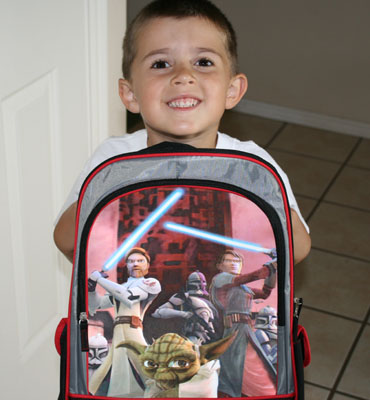 With the big selection of backpacks, he ended up picking Star Wars, of course! Then we headed to McDonalds for lunch, his choice. Although I do love me a Fillet-o-Fish.
I loved sharing this little memory with him and can't wait to keep up the tradition with my other 2 kids when it's their turn! What traditions do you have when a child goes off to school?