Do you ever get in a appetizer/party food slump? Sometimes there are just too many get-togethers around the holidays that I run out of recipe ideas. I'm always on the lookout for quick bite-sized snacks to share with the family or for a holiday party. These brie baguettes are just the right size to share for an upcoming White Elephant party I'm hosting next month! They are just the right size to snack on during parties with friends. And bonus- aren't they beautiful? I love the color the grape tomatoes bring to this yummy appetizer. Read on for the simple recipe!
Baked Brie Baguettes with Tomato and Basil
I'm partnering with Safeway once again to share specialty cheese recipes and ideas. I posted before all about Creating a Family Cheese Board, of which my kids devoured. Today, I'm sharing a simple appetizer recipe using specialty cheese from my local Safeway store! They are having a sale for 25% off Specialty Cheeses going on November 20 – 22nd, just in time to buy your specialty cheese for an appetizer on Thanksgiving! Check your local store for details, here are the stores participating: Albertsons, Safeway, Vons Pavilions, Acme, Star Market, Shaw's, Carrs/Safeway.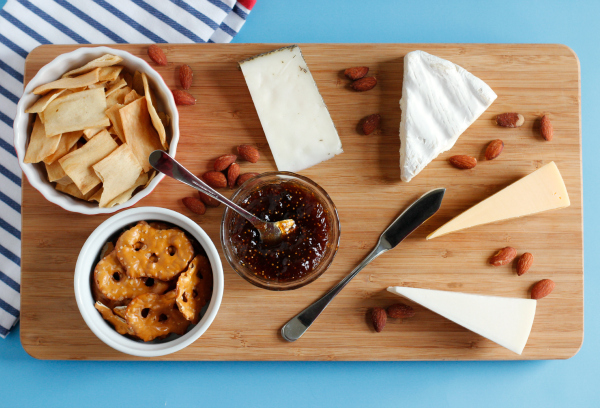 Recipe for Baked Brie Baguettes with Tomato and Basil:
1 baguette of sourdough artisan bread
1/2 lb. brie cheese – I used triple cream brie, as it's softer to spread
20 cherry or grape tomatoes
1 package of basil leaves
Directions for Baked Brie Baguettes with Tomato and Basil:
Slice your baguette into 1/4 inch slices.
Spread a tablespoon or so of brie cheese onto your sliced baguettes.
Place your bread and cheese onto wire rack and baking rack. The wire rack will help your bread bake on the bottom as well.
Broil your brie baguettes in the oven on LOW for 2-3 minutes, just until the cheese begins to bubble, and remove them from the oven.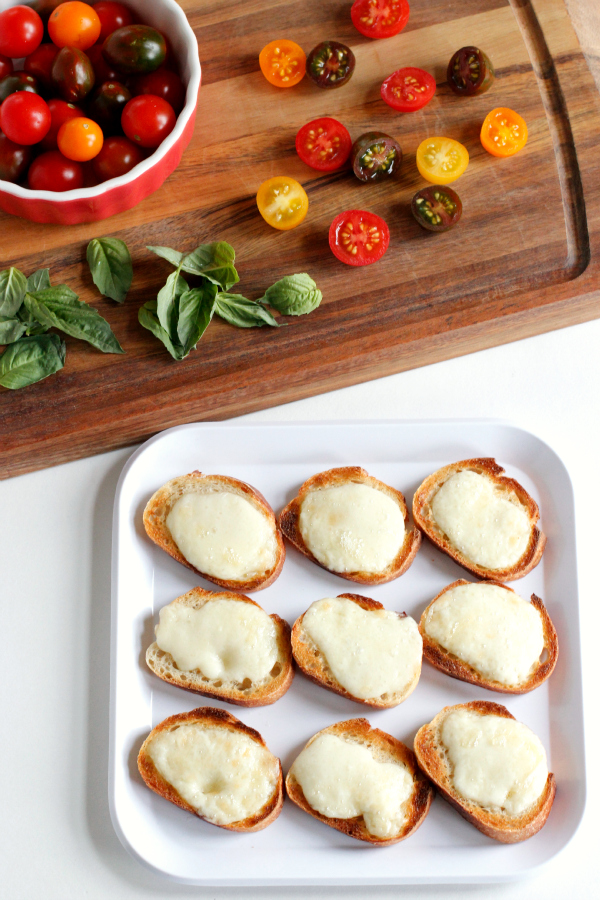 5. Wash your basil and separate them into single leaves. Cut your cherry tomatoes in half.
6. Place a basil leaf onto your brie cheese and an tomato on the very top.
7. Sprinkle sea salt or kosher salt on the tops for a little extra flavor.
Plate these up and they are ready to serve!! Your party goes will snatch these up quick. Don't forget to save some for yourself! This recipe would also make a great quick lunch idea.
This is a sponsored conversation written by me on behalf of Albertsons. The opinions and text are all mine.
SaveSave