Ever since I saw a Blendtec blender in action at a local event, they really blended a rake in front of my very own eyes, I've been dying to get my hands on one of these. So I was thrilled when they sent me one to try. And can I just tell you, I've used it EVERYDAY! I'm not blending glow sticks or baseballs, but I am making sauces and soups, yum.
I made a big batch of homemade basil pesto for dinner with pasta. I cooked a whole box of penne pasta, saved half for later, and then added a 1/2 cup of basil pesto to the cooked pasta.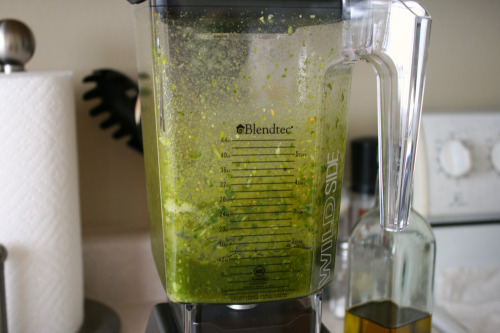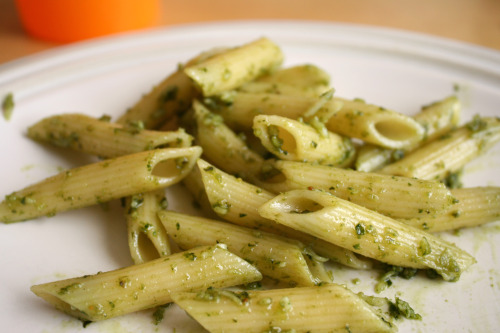 The next night, heating up the extra pasta from the first night, I made a new sauce: tomato, garlic, basil. I blended 3 tomatoes, a handful of basil, and 2 garlic cloves (all fresh from my garden, more garlic details later). The blender is better used with bigger batches, so with this combo, I did need to keep using my spoon to scrap it down to blend. Next time I'll make a large batch with 9-10 tomatoes.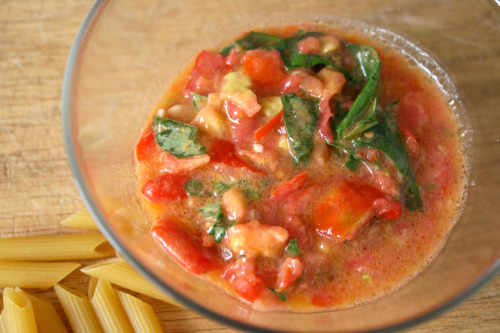 Yesterday I bought a huge watermelon and decided that I wanted to try to blend a watermelon, seeing how it would taste as juice. I got out some paper cups and popsicle sticks to make some homemade popsicles. These were easy and froze up in just a few hours. They were pretty good, but my son asked if we could add some lemonade to it next time.
Want to know how to get 50-70% off your fancy blender? Check out Blendfresh! When you sign up you get big discounts on Blendtec appliances and these really yummy fresh dried fruits and vegetables to use in your smoothies and baking!