I love making (and eating!) Halloween treats. There are so many spooky, tasty, and fun Halloween treat ideas out there. There is almost always a reason to make a silly scary treat to share with friends when October rolls around. There is Halloween parties, classroom celebrations at school, and trick-or-treaters coming by your door. Are you needing a ghoulish treat to make for a few little goblins at your feet? Well, these Rice Crispy Goblins are all too fun to make and even more creepy to eat! These yummy crispy treats will satisfy any sweet tooth.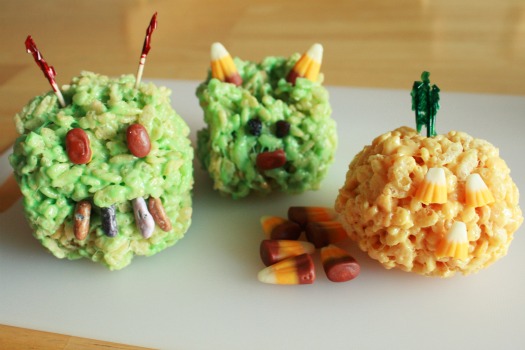 Supplies for Rice Crispy Goblins:
rice crispy treats recipe
food coloring
toothpicks
candy corn
chocolate candy rocks
m&m's, raisins, other candy around the house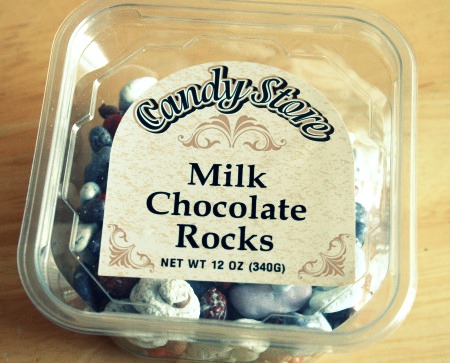 1. Make rice crispies according to the directions, BUT add some food coloring in to the marshmallow mixture before you add the cereal. I put half my marshmallow mix in one pan and added yellow and red coloring to make orange, then left half in the original pan and added green coloring.
2. I added in the rice cereal (3 cups each) into the pans and mixed until it was incorporated.
3. Once your treats have cooled, form a piece into a ball shape. We made an orange pumpkin ball and a few miss-shaped green goblins!
4. Now add candy for eyes, chocolate rock teeth, candy corn horns, toothpick stems, raisin nose, licorice arms, whatever you'd like to add to make your creature even more haunting to enjoy!
Here are more Halloween treat recipes for you to try:
SaveSaveSaveSaveSaveSaveSaveSaveSaveSave