I love this baby bottle tray and bottle brush for cleaning, drying, and storing my baby bottles, by Munchkin. We have a dishwasher, but I like to clean my bottles by hand too.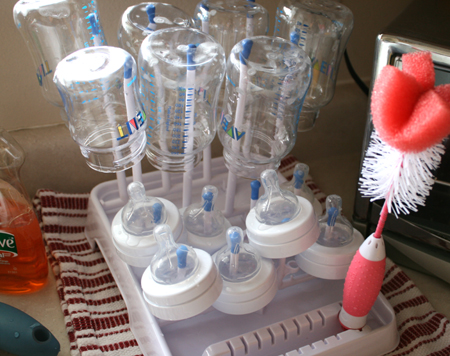 Cleaning:
The bottle brush is fabulous, coming complete with a nipple brush built in. This tray is also great as it folds down to fit in the dishwasher to be cleaned itself once in a while.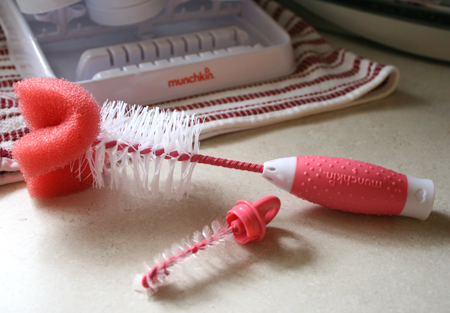 Covering:
UPDATE: I realized I needed a picture of a baby drinking a bottle!! Here's my little one, 8 months old! Isn't she adorable with her big blue eyes?