If you've been getting your New Year's Resolutions ready, then this giveaway is perfect for you. What is a LifeVision you ask? It's a detailed plan to execute your goals in a specific and unique way. Relationships, Physical, Spiritual, Financial/Professional, & Emotional/Personal Development are the 5 areas your LifeVision focuses on to create balance in your life… something we could all use I'm sure!
Ann Webb, the owner & founder of "Let Your Life Speak" Coaching Services, has been coaching and teaching workshops for 18+ years on how to "Create Your Own LifeVision". She's a dynamic speaker and the author of "Let your Life Speak" E-zine and "The Power of Creating a LifeVision". She also assists entrepreneurs and other highly motivated individuals in designing their own ideal life first through creating a personal LifeVision and then through continued coaching.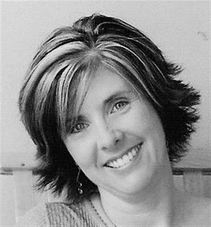 Today, Ann is giving away her step-by-step manual and recording system, a $150 value! The manual explains in detail how to write out your LifeVision with success. The recording system allows you to record your own voice speaking your LifeVision, while using Baroque music in the background. Also, Ann has a free report that goes into more depth, if you're interested, email her at: ann.webb @ letyourlifespeak dot biz and put "REPORT" into the subject line and she'll get it off to you.
I've just started my own LifeVision from the materials I received from Ann. I can't wait to start my mornings first thing listening to my goals on my iPod. I'm excited to get this year started with a clear plan to achieve my goals.

————————————————-
For the Giveaway: to enter to win Ann's Step by Step LifeVision Manual and Recording System, leave a comment, sharing one of your goals you hope to accomplish in 2009, on this post by Thursday, January 8th at Midnight and I'll announce the winner Friday the 9th. Here's to a happy, healthy, and balanced life for us all!
THIS GIVEAWAY IS NOW CLOSED