On to our next featured crochet pattern for our Crochet-A-Day series! It's a super simple, you can do this, project… Crochet Bow Tutorial from Craftiness is not Optional! These darling little bows are the perfect project to crochet in a day. If you're making them for a little girl's hair bow or a little boy's bow tie, crochet a few up for your little ones!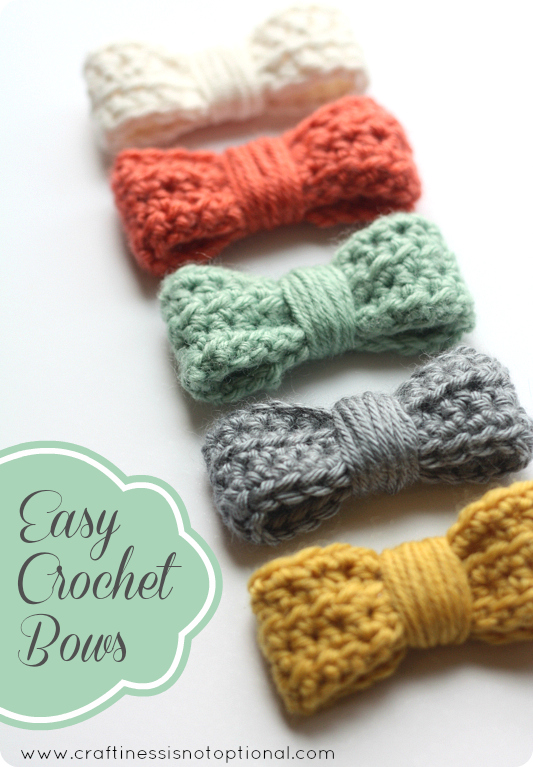 This tutorial uses the half double crochet (hdc). To learn more about this stitch or to freshen up your skills, see this how-to video for basic stitches:

http://www.youtube.com/watch?v=DlTdOMTDkug&list=PL967A411A9D90AA96&feature=share&index=3
A few months back I was on an airplane and whipped up a few of these myself using Jess's 
Crochet Bow Tutorial
. It's super simple to follow.
Do you love my "airplane scissors?"!! 
I didn't have any glue, so I did have to alter it a little. *I stitched the two ends together to make a circle out of the piece, like a bracelet, then wrapped the yarn around the center, covering my two stitched ends. Voila!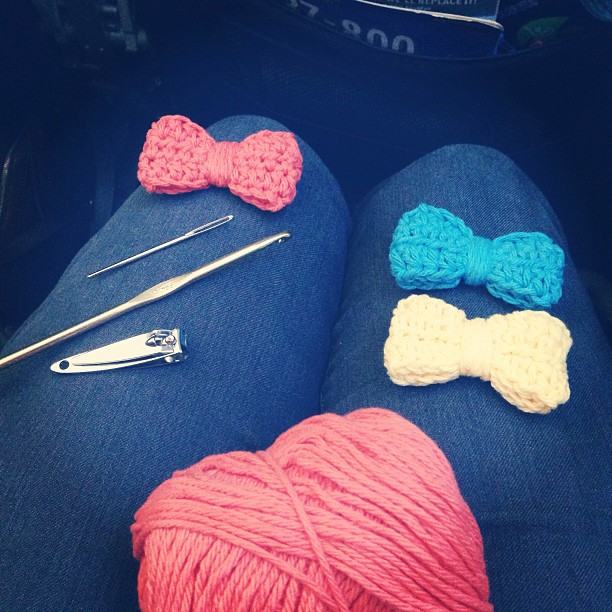 Add a few alligator hair clips and they're ready to wear. My little girl's love them!

Want more crochet? Check out more projects from our Crochet-A-Day series: