Yarn is a flutterin' with these Crochet Butterflies we're featuring for our Crochet-A-Day series. These cute little butterflies are found over at Little Birdie Secrets!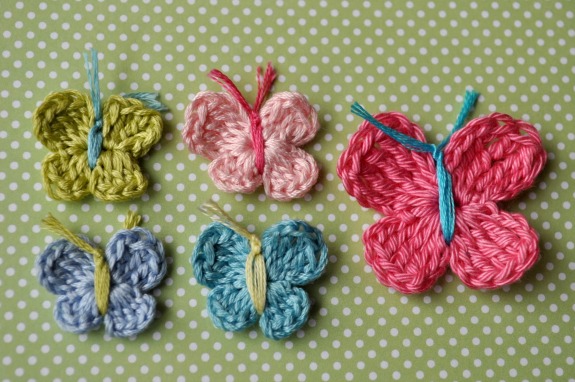 There are 3 different sizes to crochet, small, medium, and large, so you'll have just the right size for your little ones to play with. Or these would make great accessories for a card or a hair clip. Head over to Little Birdie Secrets for the full tutorial. And they also have loads of other fabulous free crochet patterns to share.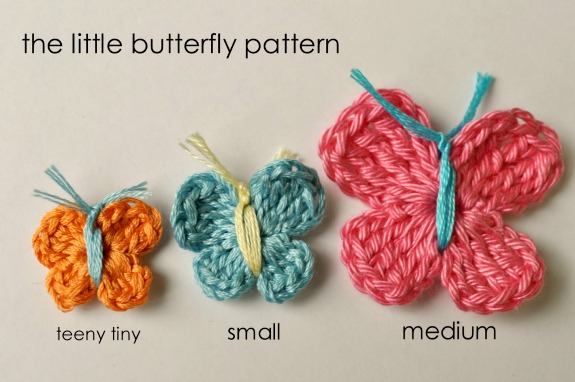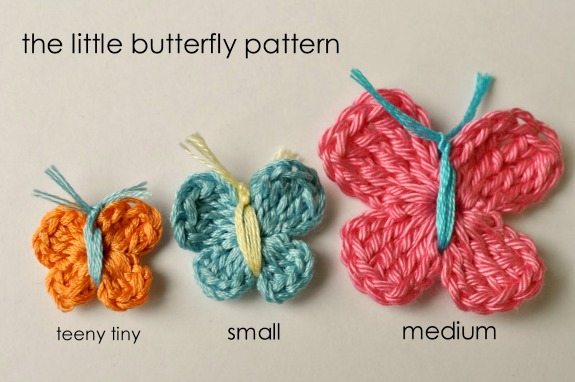 Be sure to find your yarn supplies over at ConsumerCrafts.com, where you'll receive 20% off your yarn supplies all this week.
Want more crochet? Check out these projects from our Crochet-A-Day series:
**Thanks to Consumer Crafts for sponsoring this post. We'll be sharing tutorials all week using products purchased at ConsumerCrafts.com. Enjoy 20% off yarn and needle point supplies from 2/9 – 2/16! Find them on twitter, facebook, pinterest, instagram and youtube for more fabulous craft ideas!