It's that time of year when we get to cheer for our favorite football team on game day. I've got just the thing to serve a crowd if you're having a party to watch the game… Mexican Lasagna! And I cooked it in a crock pot, making it so easy to make, bake, and serve during the game.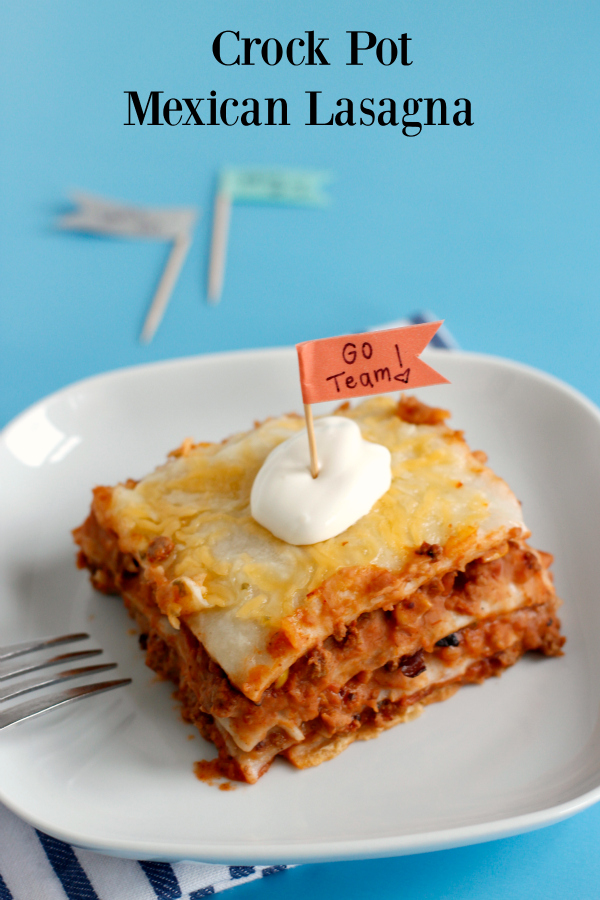 I'm partnering with my local Safeway store and Old El Paso ingredients to make this game winning lasagna. You bake it like an italian lasagna, but it's got a little more mexican flavor to spice things up. I went shopping at Safeway to grab all my ingredients and headed to the ethnic foods isle where I could find some Old El Paso Traditional Refried Beans. For a little extra spice, pick up some Old El Paso Taco Seasoning to add to your cooked ground beef as well. Your team of family and friends are going to love this lasagna, making for a perfect meal to serve for the big game, wahoo!
We made a few different colored toothpick flags to add to our game day table as well. Using a toothpick, washi tape, and a marker, make a few "Go Team" signs to top on your food!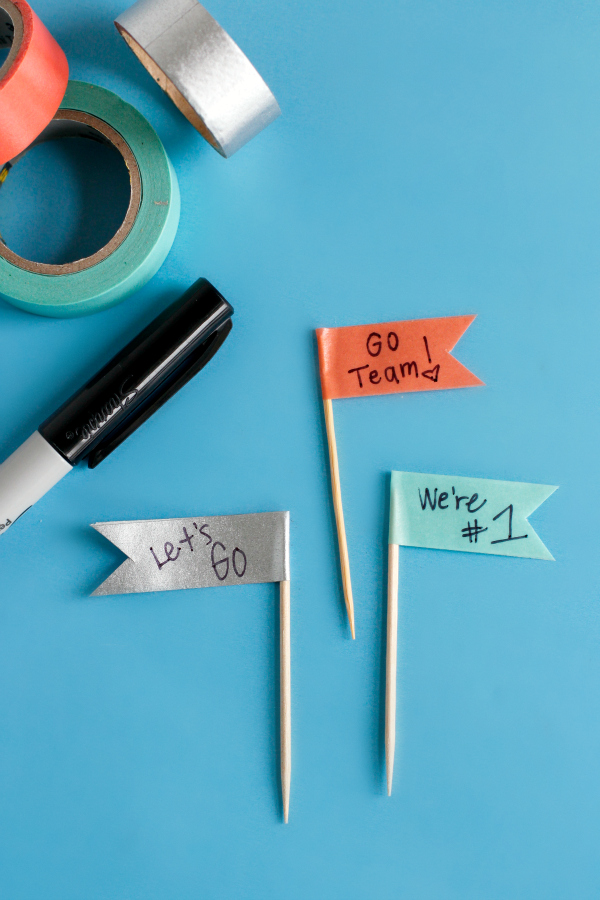 Crock Pot Mexican Lasagna
Ingredients: 
yields 8-10 servings
6 – 10 in. flour tortillas
2 – 14 oz.cans Old El Paso refried beans
1 lb. ground beef – cooked and drained
1 – 14 oz jar salsa – any flavor, I used corn and bean salsa for added ingredients
1 – 14 oz. bag shredded mexican cheese blend
optional: sour cream, chopped tomatoes, cilantro, tortilla chips, guacamole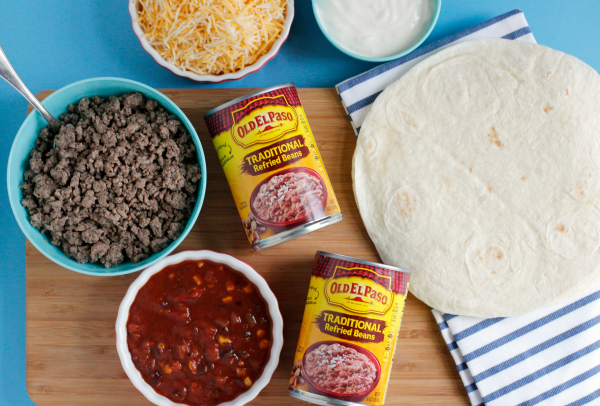 Method:
Prep your crock pot by adding cooking spray to the bottom of the pot. Now layer your lasagna into your crock pot. There will be 3 layers of every ingredient (4 for tortillas and cheese). You'll need to divide up your ingredients evenly for the layers.
Here's how I layered it all in:
tortillas – 1 and 1/2 tortillas fit in the bottom of my crock pot
refried beans – 1/3 of 2 cans
ground beef – 1/3 of the beef
salsa – 1/3 of the jar
shredded cheese – 1/4 of the bag
REPEAT 2 more times – for 3 layers
top with tortillas and cheese
TIP: for the refried beans, I used a cake decorating spatula to spread it evenly on each layer and it worked great!
With all your ingredients layered up, and it's ready to bake. Set your crock pot on High for 4-5 hours or Low for 6-7 hours.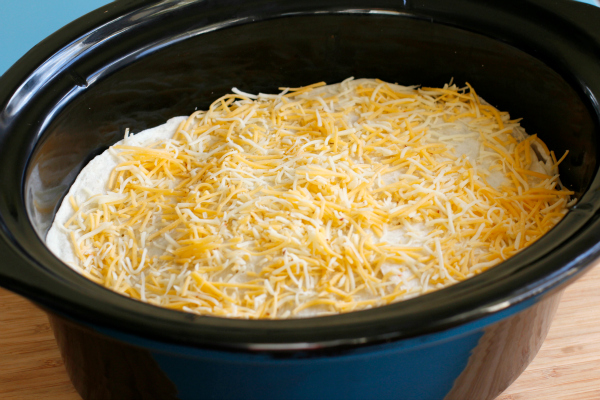 Once the lasagna is done, let it sit in the crock pot for another 30-45 minutes to let it set before you cut and serve. Top it with sour cream, maybe some fresh tomatoes and guacamole, and add your fun little toothpick football signs. It's ready for game day!
This is a sponsored conversation written by me on behalf of Albertsons. The opinions and text are all mine.