I'm thrilled to introduce a new contributor to the Make and Takes team… Amy of This Heart of Mine. Please welcome Amy, sharing all sorts of fun crafts for us to enjoy. Take it away…
I am always excited to get my Valentine's Day decor out and up. It's some of my favorite stuff. I love the colors, all the tones of red and pink, and hearts are kind of my thing. I'm always on the look out for ways to make more. Using the multitude of plastic bracelets we have laying around (each packet holds so many!) we created cute stained glass hanging hearts, just for Heart Day.
Supplies for DIY Glue Hanging Hearts:
plastic heart bracelets
white craft glue
string/thread
wax paper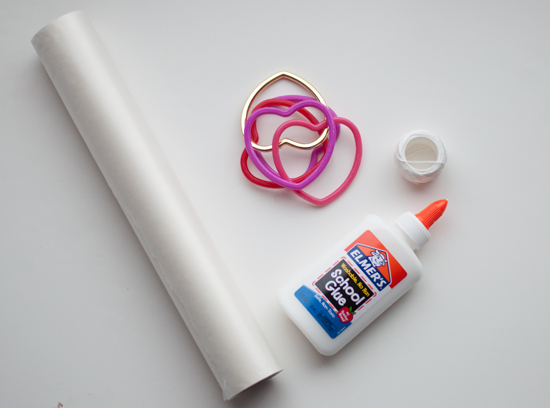 1. Color the glue. You can pour out some of the glue into a small dish and tint it as you desire with liquid watercolors. Or you can add the color to the bottle itself and get to shaking. I liked having the tip for the design-making.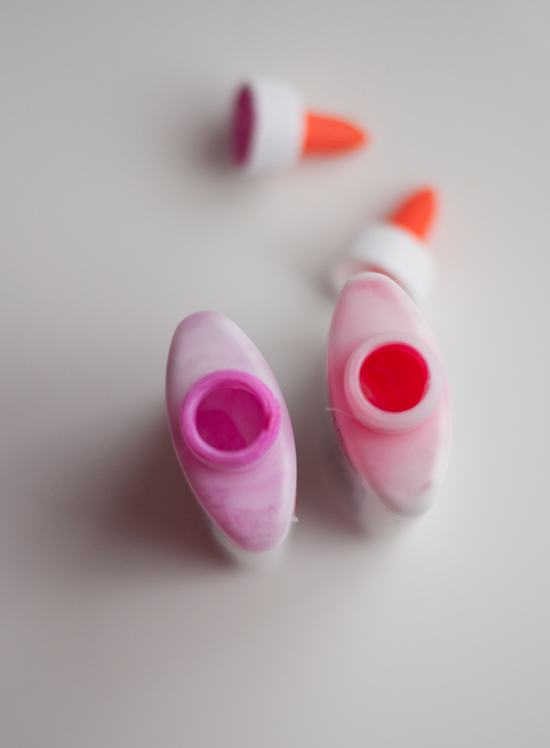 2. Tie a length of string or thread to each plastic bracelet. Trim off the excess.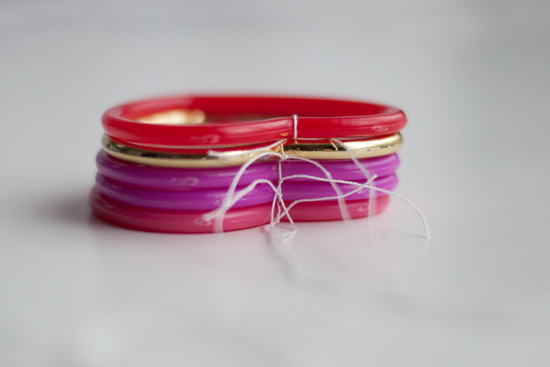 3. Lay out the plastic heart bracelets on a piece of wax paper and start filling them with the tinted glue. Allow the glue to dry. The glue might shrink some and pull away from the edges. Add a little more around the edge if that happens.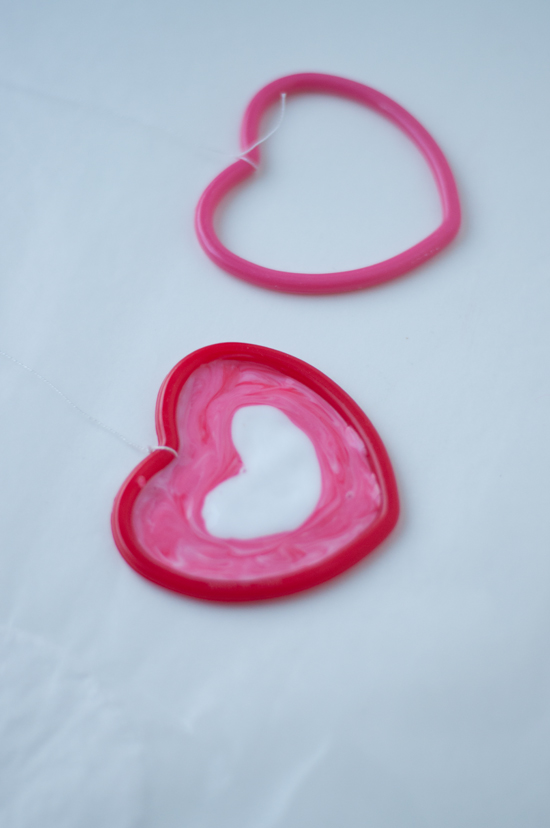 4. Once things have completely dried, gently peel off the wax paper and they are ready hang.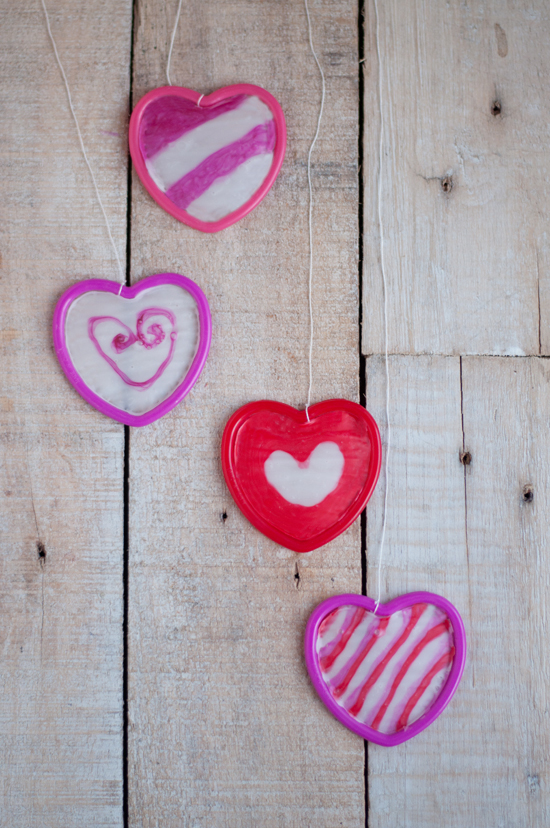 Feel the love! And for more ideas, see these 20 Heart Projects you'll be sure to LOVE!