We've collected a lot of toys over the last 8 years of having children and our playroom was at it's limit with clutter. We decided it was time to make some big decisions and clean it out, I mean really clean it out. After deciding what toys the kids haven't played with in a long time or toys they've out grown, we had quite a pile up of toys to get rid of. But these were still really good quality toys in pretty good condition. I didn't want to just donate them to the local thrift store for purchase, I wanted to donate them to somewhere in need, a home where kids could really use them.
I made a few phone calls to my local city department, then the local United Way. They directed me to an organization called Kids on the Move who gladly accepted these toys with open arms. I was thrilled they could take them.
Kids on the Move is a place where parents with children ages 3-5 can come for expert parenting advice and resources to help them become better caregivers. They also provide comprehensive early intervention services to children with a variety of delays and disabilities. They have also expanded to offer an Early Head Start program, an early childhood education based program.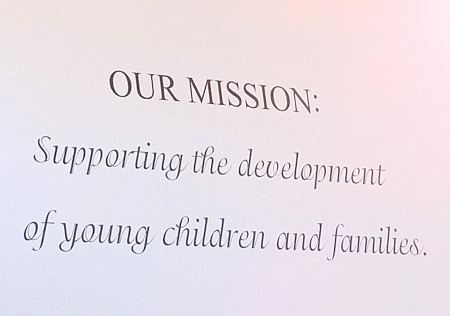 I'm thrilled to have researched where I could donate these toys. And in turn, I learned more about such a fabulous organization providing help to families in need. If you chance to do some spring cleaning in the next few months, make some calls and see if there's a local organization near you that could happily receive your donation.