To celebrate Earth Day this month, our family is trying our best to make better choices for what we put in our grocery cart to help us eat healthier. Along with that, we also want to understand where our food comes from to help our environment as well, making "Every Cart Count"! Our everyday earth-friendly choices make big impacts on our diet and the health of the planet.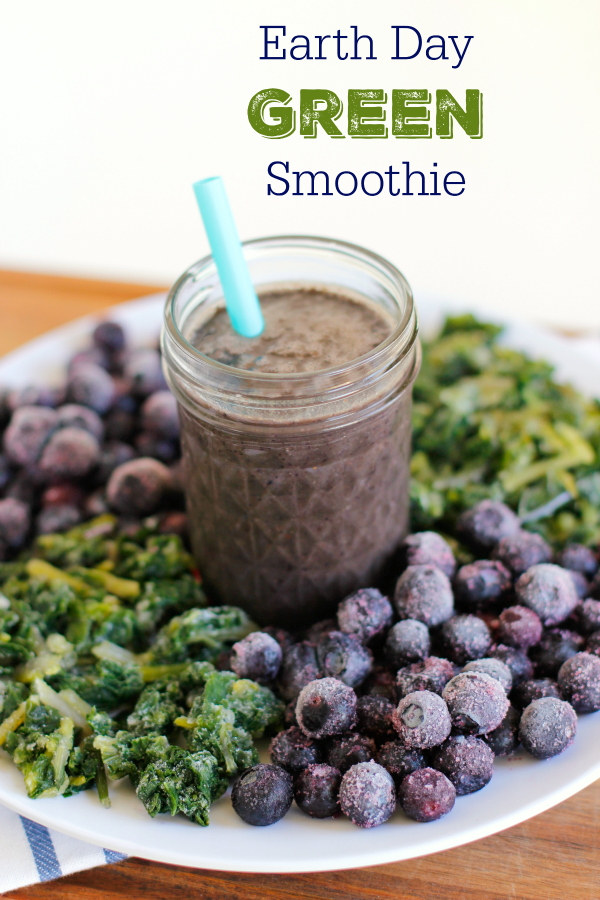 Not only is our family more conscious of eating healthier, we're happy to partner with brands we can trust that are responsibly-produced, like Earthbound Farm (available at my local Safeway in Seattle).
Earthbound Farm was founded over 30 years ago on a backyard garden in Carmel Valley with a commitment to farm organically. Currently have almost 50,000 acres of certified organic farmland; sustainably farming and keeping synthetic chemicals out of the environment.
Here is our simple Earth Day Green (and Blue) Smoothie recipe to blend that will help us all make healthier options that are also earth-friendly choices!
Earth Day Green Smoothie Recipe
Earthbound Farm Frozen 8 oz. Kale
Earthbound Farm Frozen 10 oz. Blueberries
1 small Blueberry Silk Dairy Free – Yogurt Alternative
2 cups water (optional: soy or coconut milk)
Method:
Yields 36 oz.
1. Add your frozen kale and water to the blender. Blend on your "smoothie" button option, or for 45 seconds.
2. Add your frozen blueberries and dairy-free yogurt alternative. Blend again on your "smoothie" button option, or for another 45 seconds.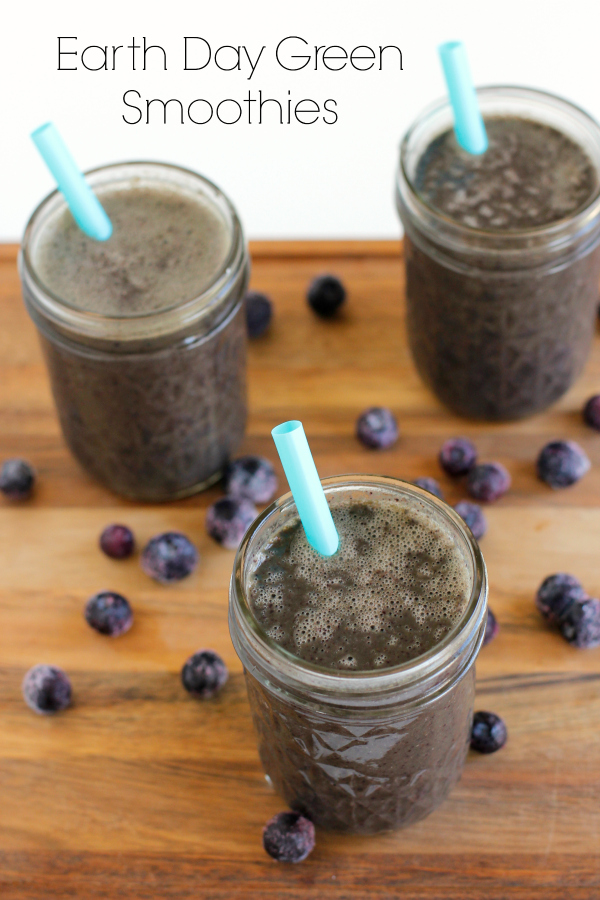 Pour into glasses and you're ready to enjoy a healthy green & blue smoothie for Earth Day!
This is a sponsored conversation written by me on behalf of Albertsons Safeway. The opinions and text are all mine.