A few years ago I was spending time with my husband's uncle and aunt.  My husband's uncle loves eggnog, as do I.  He asked me if I'd ever had it mixed with soda.  (I hadn't, but I was intrigued.)  He likes to mix his with lemon-lime soda or cola.  Both are great.  And it got us to thinking that eggnog ice cream would make a great float.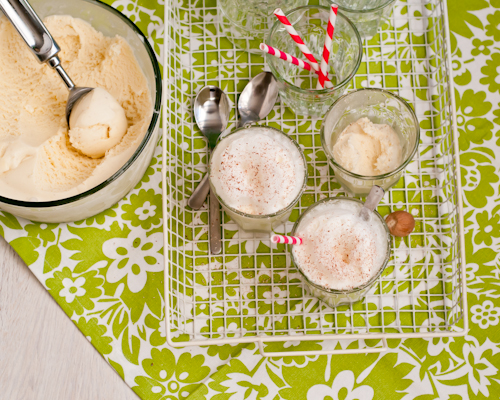 Sure, you could use store-bought eggnog ice cream, but I've made my own! These eggnog ice cream floats are a hit with big crowds, especially for a party! Get this yummy ice cream chilling a day or two before you party to make sure it's all ready for the fun!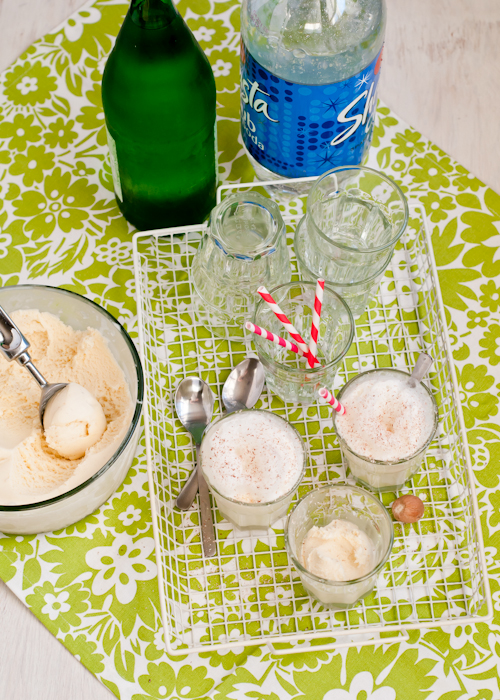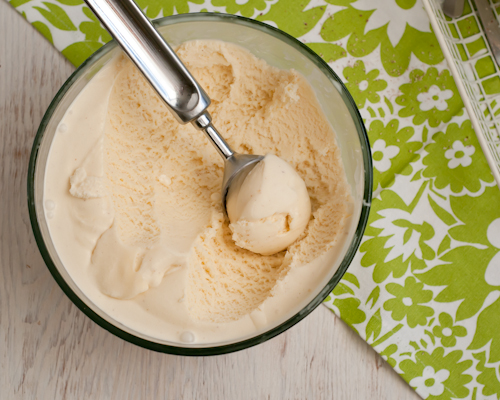 Easy Eggnog Ice Cream Floats
Ingredients:
2 cups heavy cream
2 cups homemade or store-bought eggnog
1/2 cup sugar (use less if the eggnog is very sweet)
1/4 to 1/2 tsp. freshly grated nutmeg
1-2 bottles lemon-lime soda, club soda, or sparkling water
Method:
Whisk all of the ingredients together. Chill until very cold. Churn in an ice cream maker according to manufacturer directions.
Transfer to an airtight container and allow to firm up in the freezer.
To make floats:
Scoop ice cream into glasses and pour soda over the top.
Yields: 1 1/2 quarts of ice cream, enough for a crowd
Want a great recipe for homemade eggnog?  Check out my recipe from a few years ago.
More Homemade Ice Cream: