Thanks to Elmer's Craft and Tell campaign, I was able to get together with my girlfriends for a fun night of crafting. There were lots of treats, loads of magazines, and fabulous crafting supplies provided by Elmer's.
Did you know that along with their adhesives, they also have cutting tools from X-ACTO?! It was just the supplies we needed to create fun personal magazine collage boards.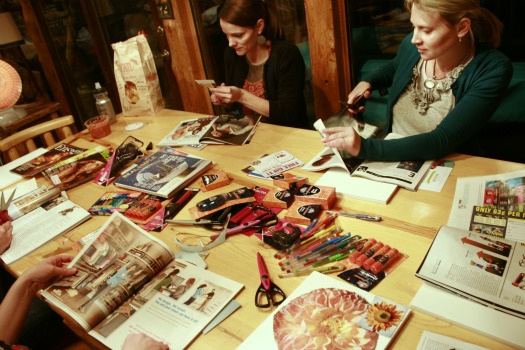 With our blank foam boards, we scoured magazines for the perfect images or words to cut out and add to our collages. We each seemed to have a different theme. Some put together a collage of things they wish they had, things that inspire, one about pets, and one about finding the perfect husband.
I made this collage about things that I love. I've always wanted to learn to surf, I love the beach, I love to garden, I love to "make stuff", and I love to hike and camp. And as I'm moving soon to Seattle (yes, announcing this now, more on that later) I had to add in the umbrella!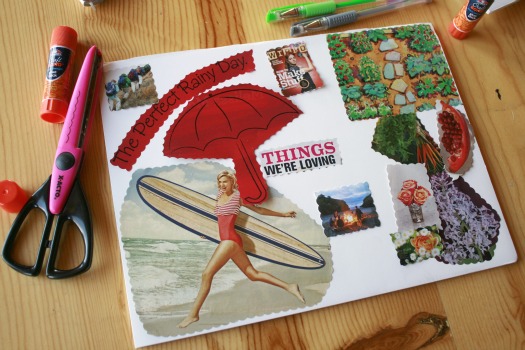 Thanks to Elmer's, each of my friends got to go home with a bag full of goodies. It was a fabulous night with my girlfriends, chatting, eating and crafting. What more could a girl want?!