This is the best hot chocolate you'll ever make. You'll toss out those little packets with the dehydrated marshmallows. You'll forget about those cans of premium hot chocolate you can buy in bulk at Costco. You'll make this and keep it ready to go in the fridge all winter long.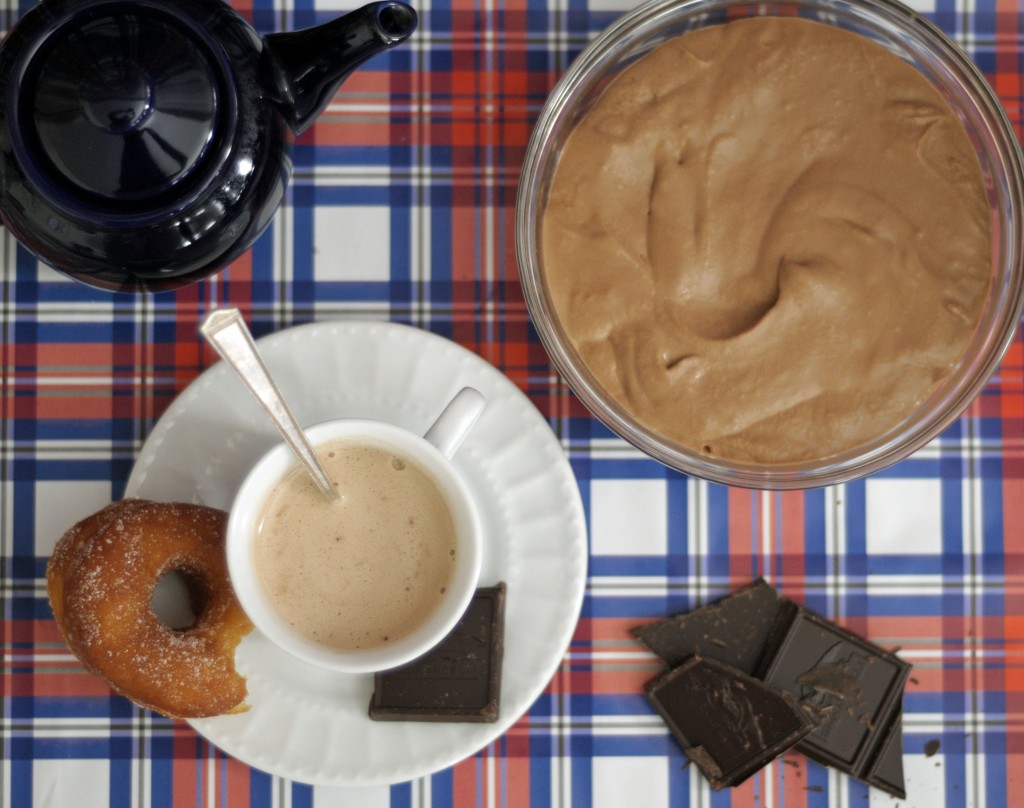 Basically, it's a chocolate mousse mixed with hot milk. It's as simple as that. This is one case when less is more and simple is elegant.
French Hot Chocolate
recipe from K. Kelly
1 cup chocolate chips (your choice–milk, semisweet, bittersweet, or combination)
1 cup corn syrup (can sub with brown rice or golden syrup)
1/4 cup water
2 cups whipping cream, very cold
2 quarts milk
Heat chocolate chips, corn syrup, and water in a small saucepan.  Cook while stirring until chocolate chips have melted.  Set aside to cool.
Beat the cream in a large mixing bowl until it forms peaks.  Slowly add the chocolate sauce in a steady stream while beating.  After all the sauce has been added to the cream, beat for a few more seconds until the mousse is thick.  Place in fridge until ready to use.
To serve, heat the 2 quarts of milk until steaming.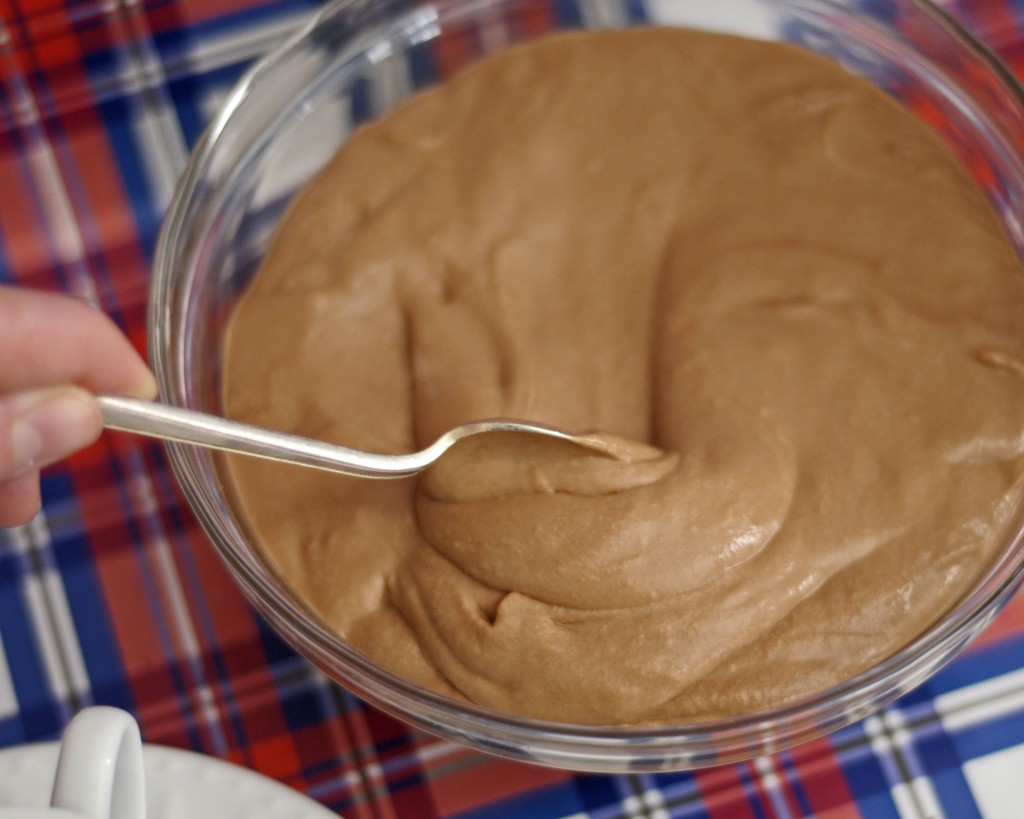 Spoon a bit of the mousse into the bottom of cup or mug.  Add enough hot milk to fill cup.
Stir to mix.  Top with extra chocolate shavings, if desired.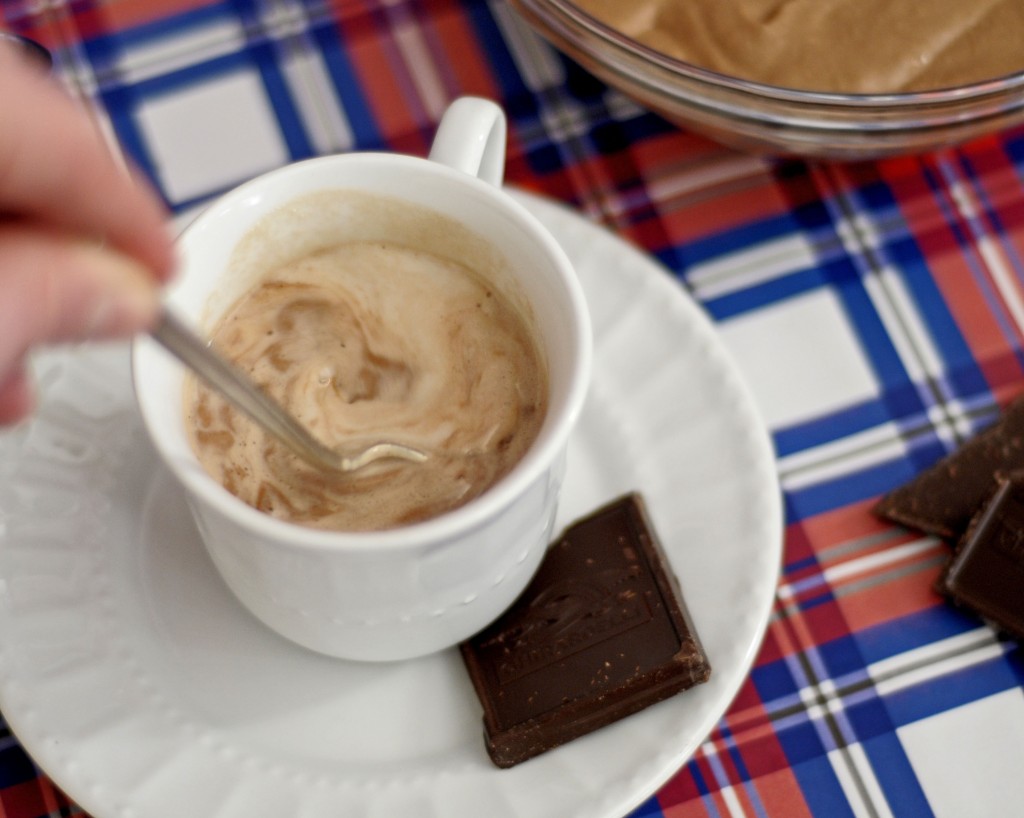 Makes enough for 10-12 people, depending on size of cups or mugs
Variations:
Add vanilla, almond, or other extracts or syrups for flavored hot chocolate
Steep cinnamon, cardamom, or hot chilies in the milk and strain before adding to the mousse for a spiced hot chocolate
Use low-fat milk for a lighter hot chocolate

Lindsey Johnson writes the food blog, Cafe Johnsonia. She is a stay-at-home mom to three lively kids. Her favorite place to be is in the kitchen cooking and baking for her family.