As our garden is blooming and overflowing with tomatoes, I've been looking for some good recipes to use them with. My mother-in-law brought over this fresh Tomato Pesto Salad dish the other night. It was so yummy, I had to share it!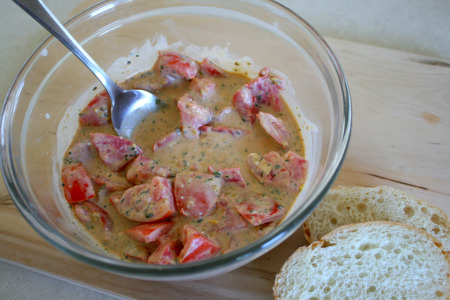 Recipe: Tomato Pesto Salad
4 large tomatoes, cut into small chunks with their juice, do not drain
2 T. basil pesto (recipe for basil pesto)
2 oz. goat cheese
Mix together the pesto and goat cheese with a spoon or fork, the fork will help break up the cheese. Add in your tomatoes. Stir up your ingredients until the cheese is distributed and it's all incorporated. You want it to be very liquidy.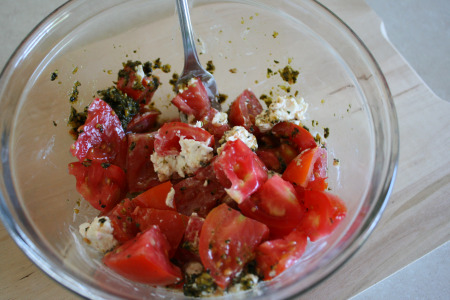 A little trick: if the bowl I mix it in is the same bowl I'm serving it in, I wipe the edges clean with a paper towel or cloth. This gives it a finished look, and you only used one bowl!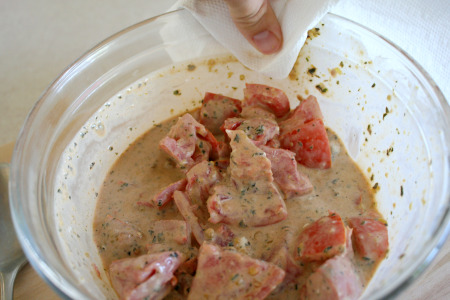 Now serve it as a side dish. It's great with bread. The bread is really yummy dipped in the sauce this makes.
What have you been making with your garden fresh tomatoes?