Our family loves good ol' vanilla yogurt. But to jazz it up a little, I thought I'd add a little bit of fresh fruit at the top and freeze them, turning this little snack into frozen yogurt fruit dots!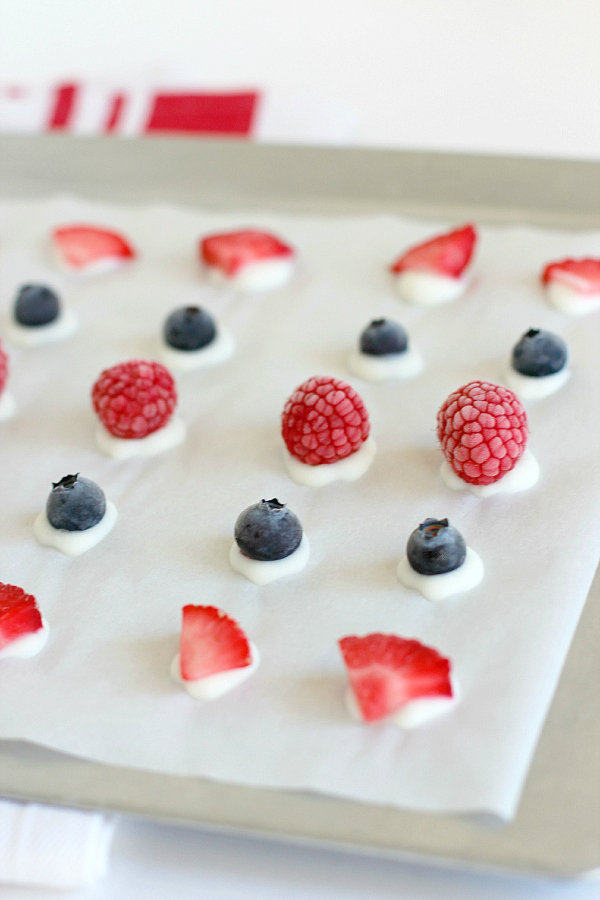 This idea came from One Good Thing By Jillee, who's made these frozen yogurt dots before, as well as Super Healthy Kids and their ice cube tray method. But we're adding some fresh fruit to the top of our dots to make them the perfect frozen yogurt bites, yum!
Frozen Yogurt Fruit Dots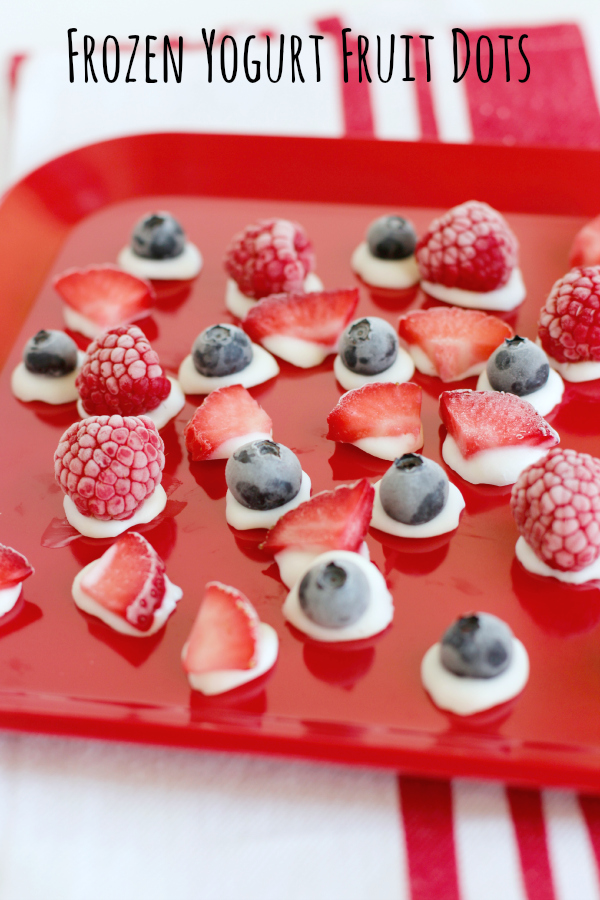 Pop these in the freezer for an hour or two and they are ready for an easy healthy snack! I love them just as much as my kids do. Especially as I'm home all day, I can have a bowl of these ready to go in the freezer for a quick snack. Just what I need to curb my sweet tooth!
Supplies:
yogurt
squeeze container or plastic zip top bag
fruit – cut into small sections
tray
parchment paper
Method:
I added yogurt to my squeeze bottle, using a knife to fill it up to the top.
You can simply use a plastic sandwich bag and cut off the corner tip of the bag. But I love using my squeeze bottle with a spout top (usually used for frosting). You can get a 3 pack for $5. It makes it so easy to make frozen yogurt dots and the container is reusable, no waste!
With parchment paper down on your tray, evenly squeeze yogurt in a small dime size portion.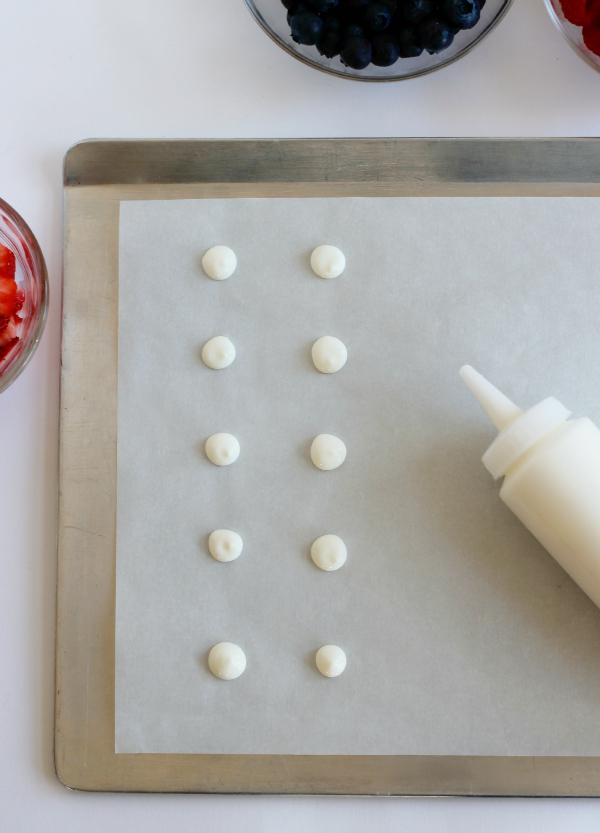 You can place these closer together than I did, but I tried to make my tray look pretty for you!
Add your fruit bite to the top of each yogurt dots.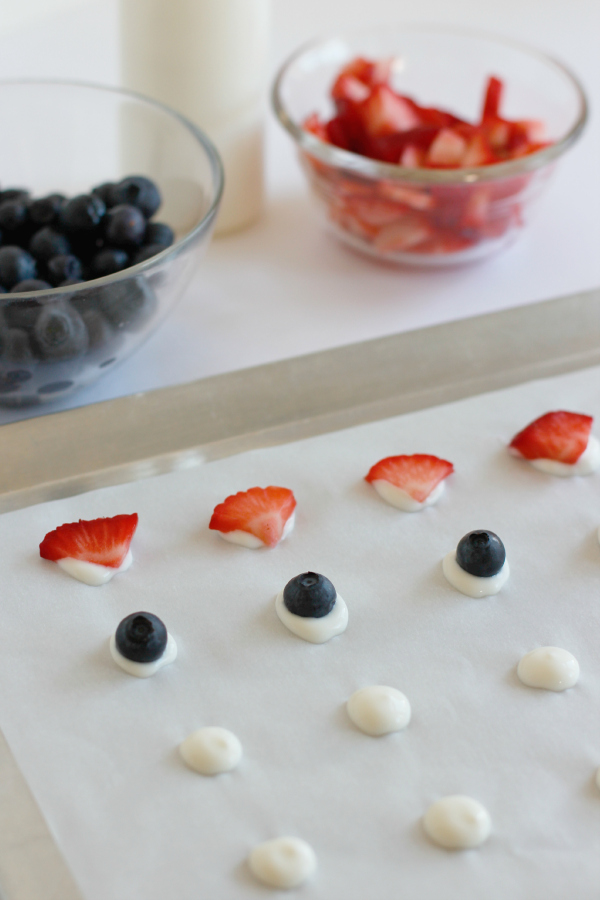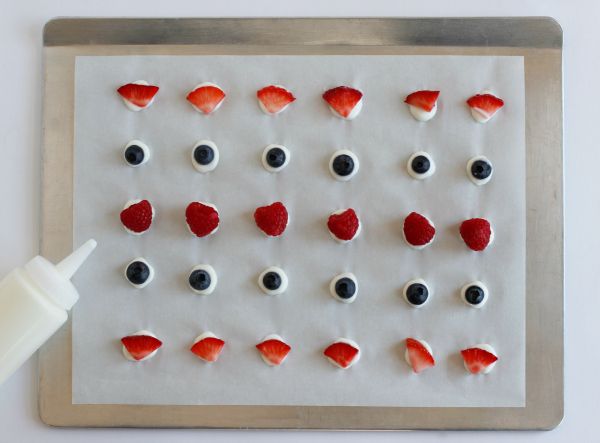 Place your tray in the freezer for 1-2 hours. I suggest 2 hours in the freezer to help freeze your fruit all the way as well.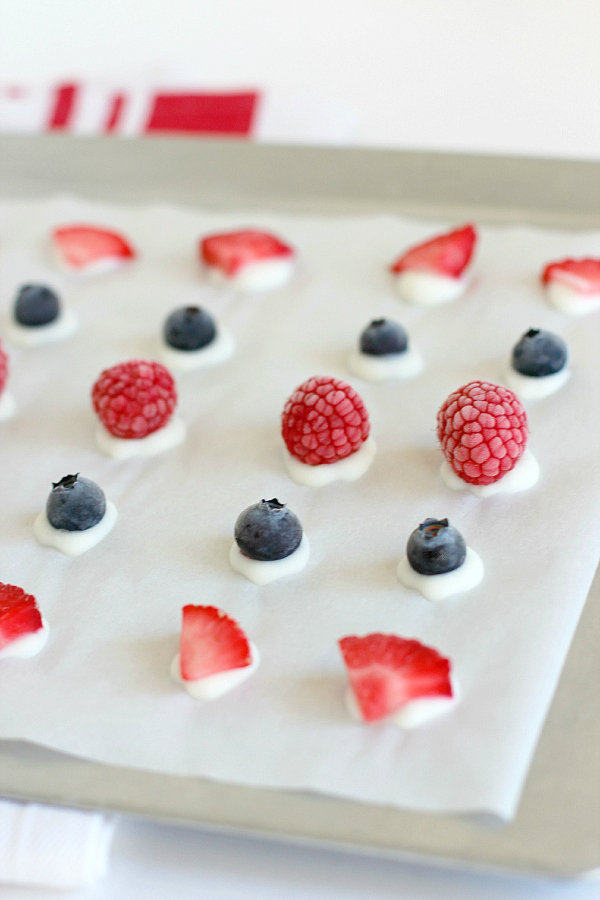 They are ready to snack on! You can place them all into a large freezer bag or plastic freezer container and they will keep in the freezer for 2 months. Although I'm pretty certain they won't last that long :)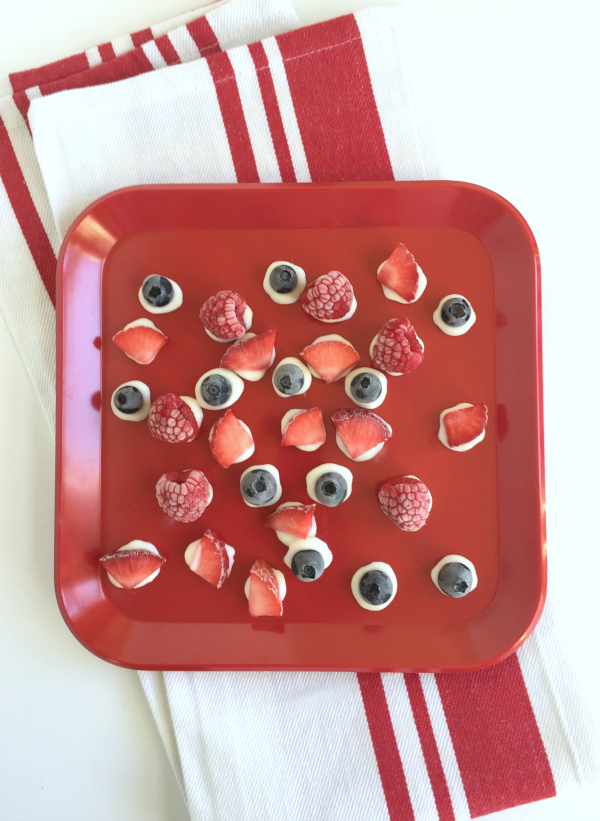 Make them 2 hours before the kids come home from school and it's a perfect sweet treat for after school. Yum!