I'm almost 2 months in to my summer vegetable garden and I thought I'd give you another update. Are your veggie garden's looking this green? It's so fun to watch as something grow from a tiny little seed or plant to turn into all this.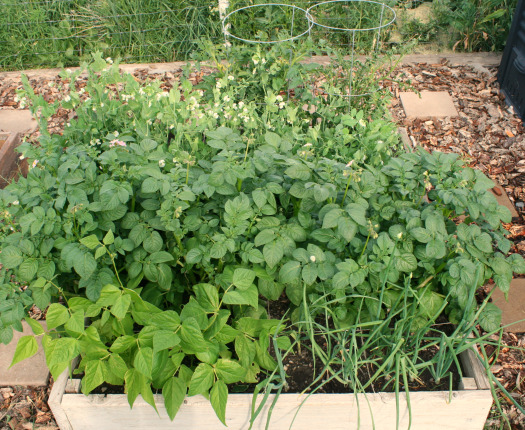 In my small square foot garden, I was worried that some plants would over power others. So far it's been a pretty good garden plan. I did trim the potato plants a little, cutting back a few of the non-flowering shoots that were shading the beans, giving them more sun. But the rest seems to be doing well, starting to flower and sprout!
How are your vegetable gardens coming? I'll check back in when it's time to harvest. The peas are getting close.