By now you probably know I'm a little addicted to crochet! Since learning to crochet, just over a year ago, I just. can't. stop. I love making all kinds of things, like this simple scarf pictured below, but I especially like the projects you can "make and take" in just a day. So I'm starting this Crochet -A- Day series, sharing simple "can do in a day" type projects and patterns for the month of February!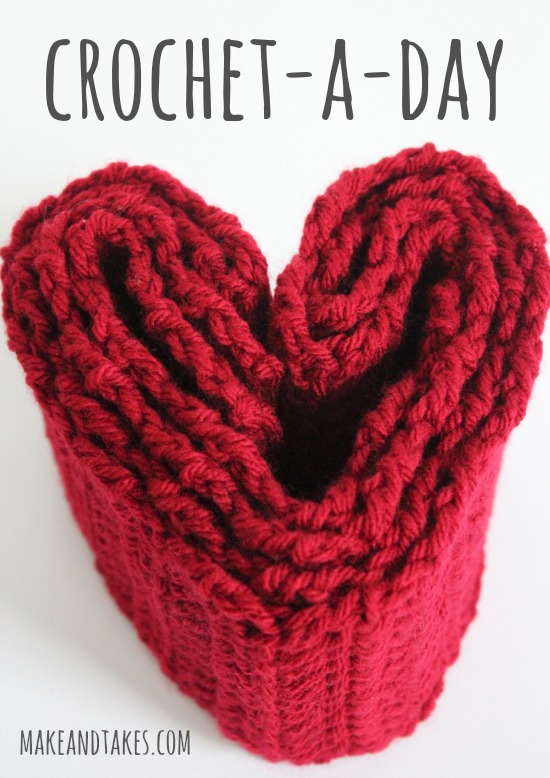 If you're just getting started, here are a few links to get you going: 
Get out your yarn, grab a hook, and follow our Crochet-A-Day series below!