Summer is in full swing, which means it's time to grill! We've been barbecuing 3-4 times a week as I just can't resist the ease and flavor of a grilled dinner. Whatever you might be cooking up, these grilled brussels sprouts are the perfect side dish to add to your meal. Place them on a skewer for a kabob and they are fun for a party, easy to grab and munch!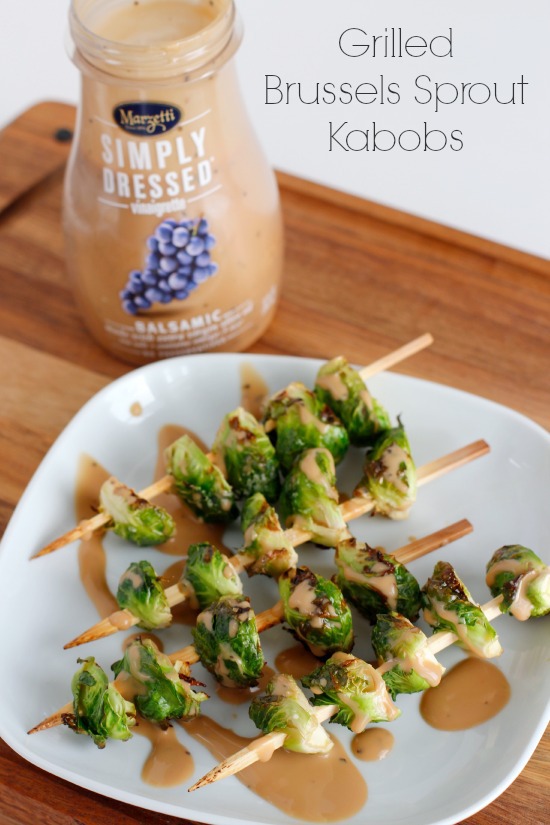 Recipe for Grilled Brussels Sprouts:
25-30 brussels sprouts
salt & pepper
oil
skewers
Wash and dry your brussels sprouts. Cut off the very bottom, about 1/4 inch off the end. Cut them in half lengthwise.
Place your brussels sprout halves onto your skewers, leaving a little space between each. If you have wooden skewers, make sure the skewers are soaked with water for 30 minutes before hand to avoid burning on the grill. Depending on how long your skewers are, you can add 5-9 sprout halves for each.
Sprinkle each skewer with a little oil and salt & pepper to season for the grill.
Heat up your grill to 350 degrees. Place your skewers on the grill and cook for 7-8 minutes per side. You can move them to the top rack if your grill has one, to finish cooking if you like them a little more roasted.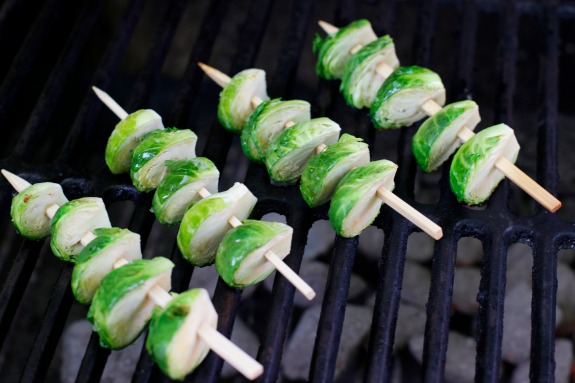 Take them off the grill and plate them up. Drizzle balsamic dressing over the skewers and serve. Your guests will love the presentation and the zesty flavor of the dressing with the sprouts, perfect combo. Who can resist a skewer kabob?!
I have been invited to participate in a Marzetti ambassador program. This post is sponsored by Marzetti and product has been provided by them. I'll be sharing my ideas for family friendly recipes using their products all year long. Be sure to follow Marzetti on Facebook and Pinterest for more information. Find more recipe ideas and meal planning at Marzetti Kitchens!