Fill these paper pockets with something sweet for spring. We've made these paper pockets before, but now we're filling them with our tissue paper flowers and hanging them with ribbon. A perfect way to brighten up your home.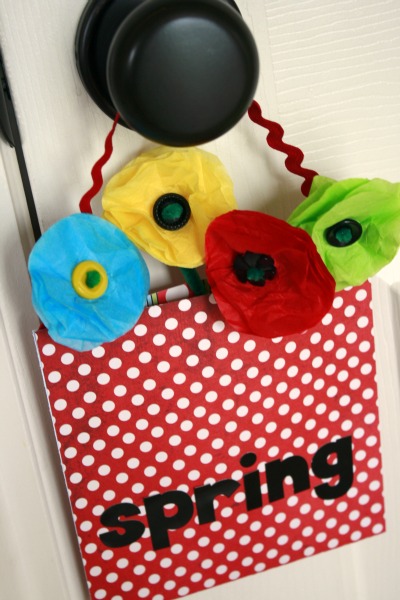 Supplies for Hanging Paper Pockets:
long rectangle paper, any size or style (this paper is from the lovely Adorn It girls)
adhesive – glue stick, double sided tape, or a glue roller (this roller is from American Crafts)
scissors
glue dots
ribbon or ric rac
stickers – optional
1. Fold your long rectangle paper in half to get a crease. Add glue to either side of your paper, on one half of the paper.
2. Add a glue dot to the top of two corners of the paper. Cut your ribbon 10-20 inches long (depends on your desired length) and place one end of your ribbon to one side corner and the other end of ribbon to the other corner. Add another glue dot on top of the ribbon.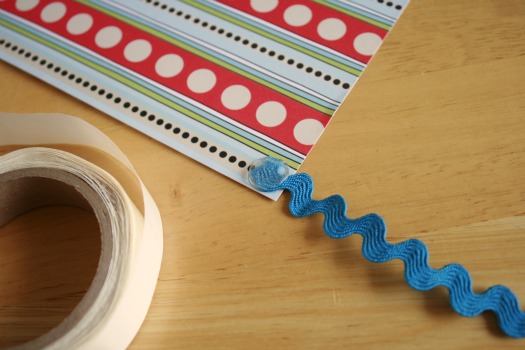 3. Press your paper together on the fold, creating your pocket.
4. You can add stickers to say anything you want. You can say "spring" or your child's name, etc.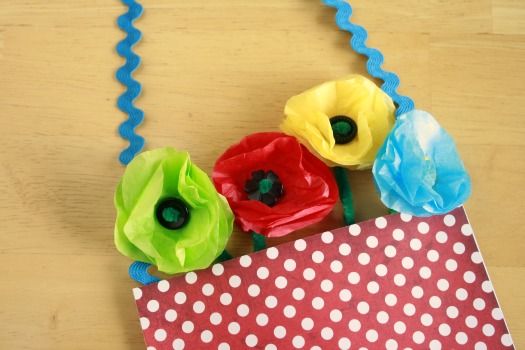 Fill your pocket with something fun like these tissue paper flowers and hang your paper pocket somewhere to brighten up the room.