My girls are huge (HUGE!) Harry Potter fanatics. They have been rereading all the books and watching all the movies in anticipation of the new script book, Harry Potter and the Cursed Child, coming out at the end of this month. I have to admit, I'm pretty excited about reading it, too!
I have a feeling we'll be partying Harry Potter-style more than once this summer, starting with a round of sweet and creamy Harry Potter Butterbeer Floats. These butterscotch-flavored ice cream floats are so simple to make – no magic required! We doctored-up plain cream soda, then poured it over ice cream for a perfect summer treat. It's almost as good as sitting down at Three Broomsticks with all our wizard friends.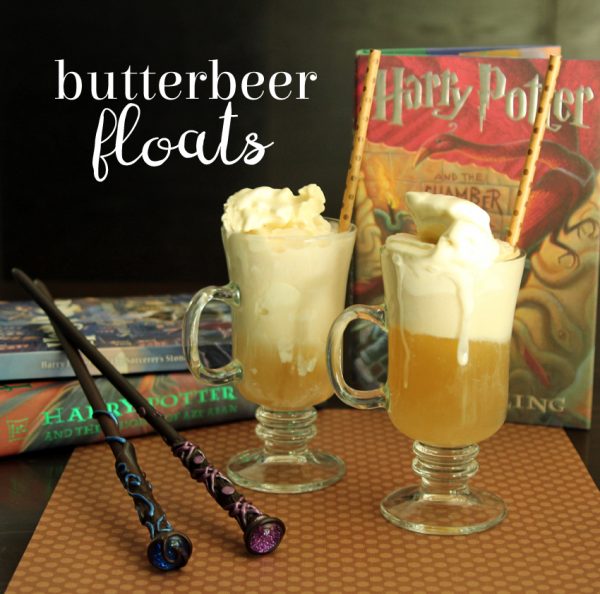 Harry Potter Butterbeer Floats
Butterbeer Float Recipe
Serves 2
12-oz can of cream soda
1-2 Tablespoons butterscotch syrup
1-2 Tablespoons vanilla syrup
Vanilla ice cream
Pour the cream soda into a measuring cup and mix in the butterscotch and vanilla syrups. Start with 1 Tablespoon of each syrup, then adjust to taste. (My girls like it with the full 2 Tablespoons of each syrup.)
Fill 2 glasses with vanilla ice cream. Carefully pour the cream soda mixture over the ice cream. Sip, slurp, and enjoy!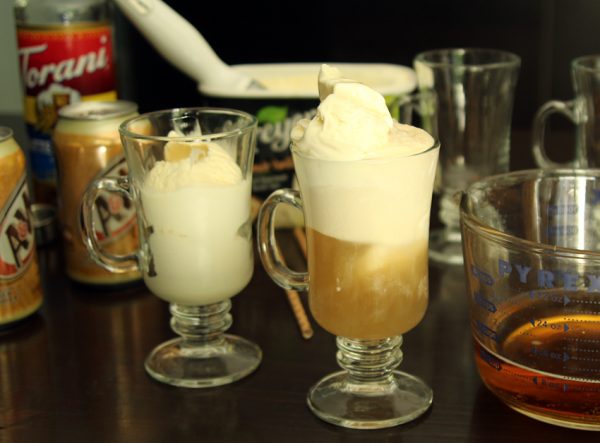 We may be Muggles, but we'll be toasting to Harry and all his friends with a round of delicious and frosty Butterbeer Floats. Whip up a batch for your next Harry Potter movie marathon!
Or maybe you're planning a family vacation to Universal Studios to visit The Wizarding World of Harry Potter and you're looking for ideas to get excited and celebrate. This is the perfect way to get festive and prep with excitement for your trip!
Cheers!