You've heard of yarn bombing, right? Well, now there is Eyebombing and I love it! As googly eyes are one of my absolute favorite kid craft supplies, I couldn't be more excited to have learned about this fun site and happy past time!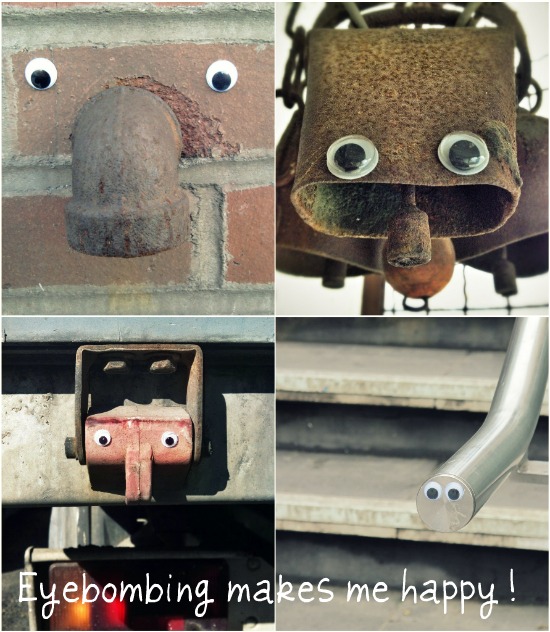 Thanks to my good friend Heather of Dollar Store Craft, fellow kid crafter, I'm now aware of this fun way to spice up the scenery. Here's a little more about Eyebombing:
Eyebombing is the act of setting googly eyes on inanimate things in the public space.
Ultimately the goal is to humanize the streets, and bring sunshine to people passing by.

Humanizing the world, one googly eye at a time.
So pick up a package of sticky back googly eyes and find a fun element on a brick wall to give a little bling!