We're loving our recipe for Homemade Flour Tortillas! It's super simple and the kids love to help. There are so many delicious ways to cook or bake with these tortillas, they will become a family favorite!
Homemade Flour Tortillas
These are easy to make, but give yourself about 45 minutes from start to finish, as they do take some time to cook up for the whole batch. It's a great food project to get the kids involved with. We're now addicted and make them once a week. Believe me, you'll never go back! They are soooo delicious.
Homemade Flour Tortillas Recipe

Ingredients:
3 cups flour – I love using half white and half wheat flour. It's a perfect combination!
1 tsp salt
1 tsp baking powder
3 T shortening – I've also used oil, or I know you can use butter or lard
1 1/4 cup of hot water
Method:
1. Mix the dry ingredients together in a large bowl.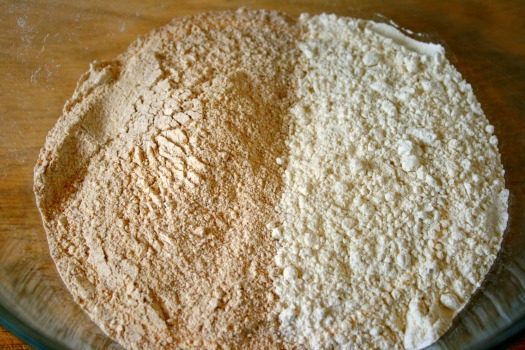 2. Add in your shortening and mix until you've broken it all down. You can use a pastry cutter, but I like to use my hands.
3. Add your water and mix it in. It will start to come together. If you need to, add a little more water or a little more flour to make it a good solid, firm, yet soft consistency. The photo below is the dough just coming together.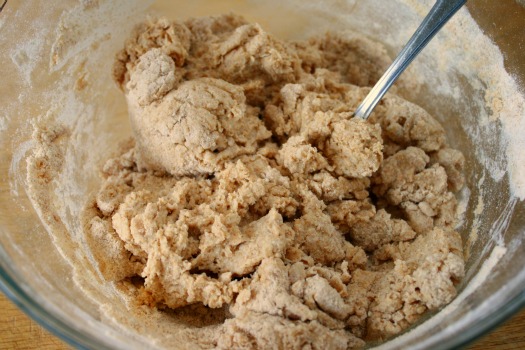 4. Pour the dough onto a floured surface and knead the dough until it's smooth.
5. Cut or pull the dough into 16-20 balls, depending on the size of tortilla you want. Place the balls back into your bowl and cover them with a slightly damp towel to sit for 5-10 minutes.
6. Take each ball and roll it with a rolling pin as flat as you possibly can. You'll want to flour your surface to help the rolling pin not stick. If you have a tortilla press, use it, but I've found that my rolling pin gets it just as flat. My tortillas may not come out perfectly circle, as most resemble the shape of Australia, but they all taste the same!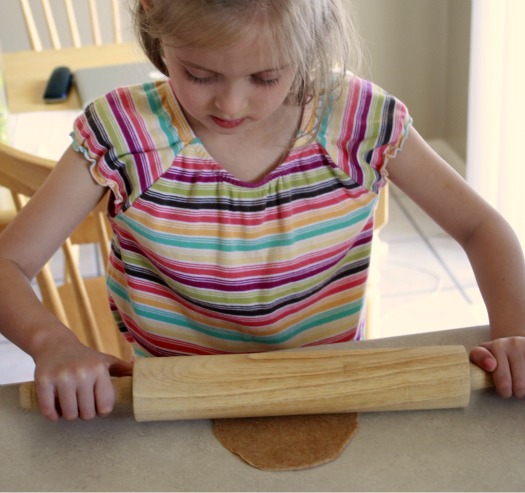 7. With a dry pan on medium heat, place your rolled out dough onto it. Cook until you see it bubble. Flip and cook another minute or so. I cook each side about 1 minute. Then place onto a plate.
They're ready to eat. We love to eat them plain right when they are warm.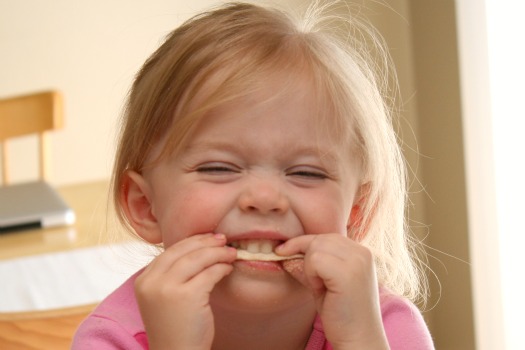 Or mix up a batch of guacamole to dip them in. We also love to spread a thin layer of butter on the top and sprinkle cinnamon and sugar. Then bake them for 5-8 minutes in the oven at 400*. They make for some yummy cinnamon snacks.