Fudge pops are a cross between popsicles and ice cream. The treat is made by boiling milk and chocolate until it forms a thick custard. This custard is then transferred to popsicles molds to freeze completely. The result is smooth, creamy, and satisfying on a warm afternoon. The higher the percentage of fat in the milk used, the creamier the final product will be.
The dog days of summer are upon us. With the sun high in the sky and pavement hot, frozen treats and cold lemonade are one of the few things that can help beat the last of the heat.
Homemade Fudge Pops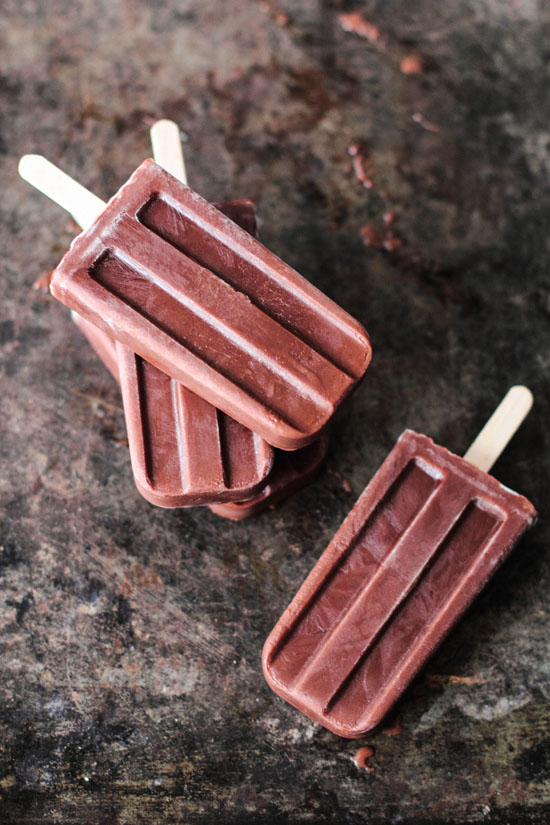 If you don't have a set of popsicle molds lying around, don't worry! Simply fill up paper cups with the chocolate custard and freeze them. Food safe popsicles sticks can be used to hold them. The next time you feel like you'll simply melt from the heat, eat one of these pops instead.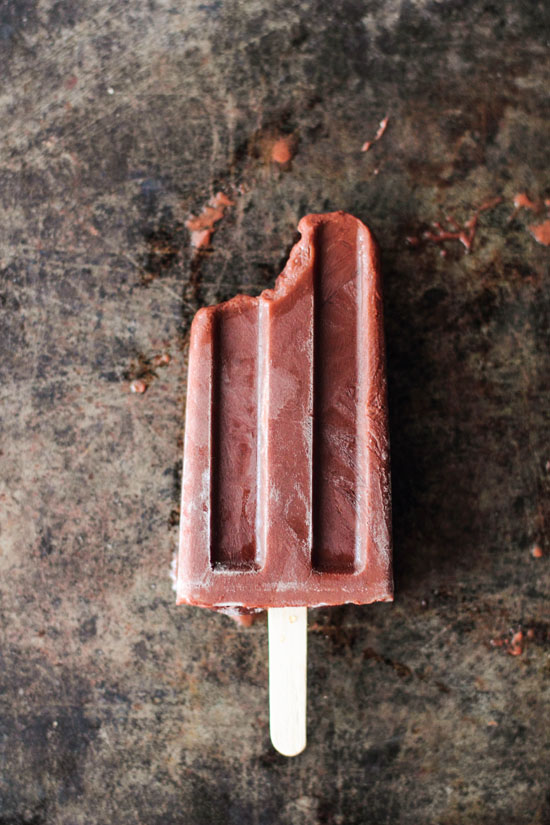 Fudge Pops
Yields 4 popsicles
1 1/2 cups (355 ml) 2% or whole milk
3 tablespoons cocoa powder
2 tablespoons maple syrup
2 tablespoons chocolate chips
1/2 tablespoon cornstarch
Pinch of salt
1 teaspoon vanilla extract
In a large saucepan, whisk together the milk, cocoa powder, and maple syrup. Bring to a gentle boil over medium heat, stirring constantly. Mix in the chocolate chips, cornstarch, and salt, cooking for several minutes until the mixture thickens enough to coat the back of a spoon. Remove from heat and pour into a popsicle molds. Freeze until solid, or about 6 hours, placing the popsicle sticks in after 30 minutes.