Ever since I was a kid, this week's storytime book has been a favorite of mine. The Foot Book by Dr. Seuss is a classic. There's a whole series of these great Beginner Books, including The Nose Book, The Eye Book, The Tooth Book and many many more.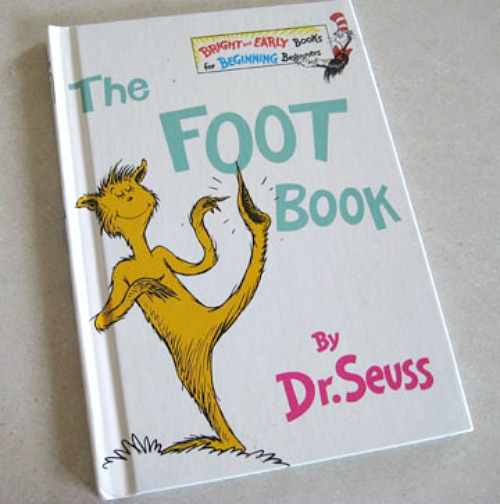 As we read about tons and tons of feet from The Foot Book, we explored our own feet after reading. We got out paper, pencils, crayons, paint and brushes to do a little feet experimenting. First my kids drew pictures of different feet. My son drew some brown Monster feet. We also talked about animal feet and the kinds of prints they have and how they are different from ours.
Then I traced their feet. My daughter was a little wiggly, but it still worked. We looked at the size of each of their feet and that my son's were longer.
Next I painted their feet to make Feet Stamps. This was a little tricky as they kept laughing as I put the paint on. They turned out great. I had done this with all my kids as newborns, but this was fun to do as they get bigger. I put the date on their feet picture and save it in their memorabilia. I might even frame them and hang them in their rooms.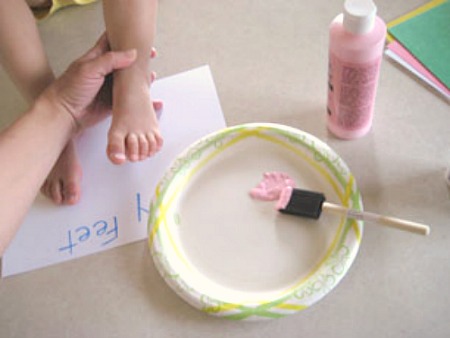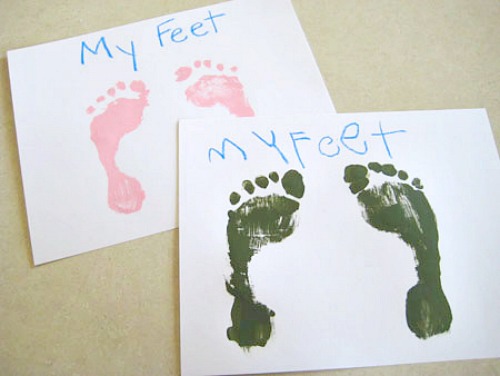 Left Foot, Right Foot, Feet Feet Feet. How many many, feet you meet!